Content marketing is considered to be a viable solution to grow a business's online presence. And, by now, almost all small businesses and startups are aware of that. SEO lends a hand with website traffic, brand awareness, and lead generation.
But often businesses make the mistake of not integrating their content marketing and SEO strategies. They treat them separately. Thus, they fail to tap into the full potential of each.
SEO without content marketing is just as a body without a soul. SEO should be strategized around content marketing. If you want your business to be successful, you need to ensure both go hand in hand.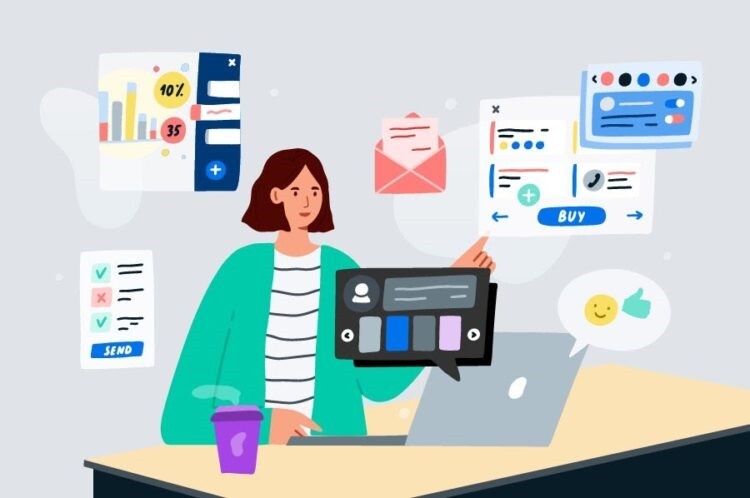 If you talk to content marketers, they will tell you that there are two elements that they struggle with-
• Getting content before the targeted audience
• Ensuring long-term guaranteed traffic
SEO can help with these issues. It ensures marketers always see a steady influx of traffic. While content marketing help SEOs create better content. This helps in securing followers, subscribers, and readers who are tapped for backlinks.
So, to make content marketing and SEO beneficial, you have to mutually align them. We are going to tell you how. Let's proceed with the tips.
1. Identify the Benchmarks
The success of content marketing and SEO comes from authority. So, if Google takes your content to be an authoritative source, you get ranked better. This, in turn, helps you attract more readers.
So, identify the authoritative sources in the industry. It is a benchmark that you should look to achieve with the marketing strategies. Make sure you choose a benchmark that showcases leadership in SEO and content marketing and not the real business size.
When you are successful in identifying the benchmark, it is time to note down their-
• Social metrics, such as Facebook and Twitter followers or how often they are updating the platform.
• SEO metrics, such as total backlinks, Citation flow, organic keyword ranking, and organic traffic.
• Content metrics, such as the networks they are using, how often they are updating the blog posts, and the kind of content they are creating.
All these quantify your success and ascertain that you stay on the right path.
2. Pay Attention to Keywords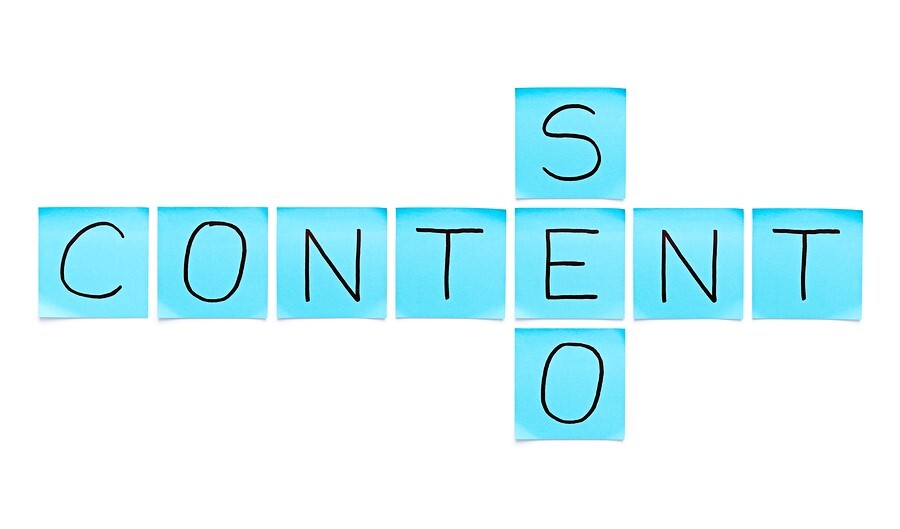 One of the most crucial aspects of SEO is to research and find relevant keywords to use in the content. This ensures your content ranks higher in the SERPs. Use the right keywords in the right manner. Avoid stuffing keywords. Overoptimization might disturb the balance between SEO and content. Search for the top competitive keywords that are closely associated with your business or the industry you are working in. You can use a keyword analysis tool to learn about keyword competition and volume. Including target keywords in your content is imperative to boost traffic and rank higher. But make sure that you follow a strategy and don't stuff them in your content.
3. Create Content Following SEO
Your SEO Plan will tell you the kind of content you can create or the topics you can consider. SEO should be your priority while creating content.
• Content Ideas: While deliberating on the type of content you should create, use keyword data. Give more importance to ideas that are closely associated with the target keywords.
• Content-Type: It has been seen that longer content ranks better than shorter ones. So, after you are done selecting the topics, try to create long-form content. At times, it might be better to choose an optimized YouTube video rather than an article.
• Content Formatting: Optimize the content for the search engines before publishing it. Other than including the target keywords, use header tags, use meta descriptions.
Make your content marketing strategies SEO-friendly. Yes, you can make your content social-media friendly, but your primary focus should be to develop search-optimized and long-form content.
4. Use a Structure that Google Likes
Creating quality content is not enough, you need to make sure you are creating a structure that Google likes.
Google prefers clarity. Your content pages and blog post should cover only one topic. Consider your pages to be Wikipedia entries and not a collection of long-tail keywords. Make sure the page covers the topic so well that it satisfies the target audience's search intent.
Every page should be optimized for one keyword cluster that contains the main, as well as the secondary keywords. To make it easier for Google to understand, use synonyms and keyword variation.
Making a data-driven decision will help in increasing your chances of being successful over the internet.
5. Develop Off-Site
A content strategy focusing on SEO needs to have an off-side content component. The content's purpose is to acquire backlinks and establish authority. The former helps in improving SEO, while the latter helps in building awareness.
Here are a few off-site content assets you need to create as a part of the content strategy-
• Infographics that can be published on various websites that link back to your site. But it has to be on relevant topics.
• Guest posts for a larger audience on relevant topics. Share the best content on the blogs in exchange for backlinks and readership.
• Videos, presentations, Quora answers, etc. to improve brand visibility and secure more backlinks for your site.
6. Improve User Experience
SEO is not just about articles, blogs, backlinks, and keywords. It is also about using the tags in the right manner or improving metadata.
With technical optimization, you can make a web page appear more attractive to the search engine. It will ensure that the site has no broken link. Optimizing URL drives the search engine to locate the relevant subpages and then categorize the various parts of the site. Tags, such as title tags or header tags can strategize the content and makes it useful for the readers. A good title tag will help your visitors to understand the information given on the page before they click on it.
7. Incorporate SEO Metrics in Your Report
Ultimately, to align the SEO with your content marketing strategies, including SEO metrics in your reporting. In case you are using engagement metrics and traffic for evaluating your content marketing's success, expand the reporting to include the following-
• Domain authority
• Rankings for the target keyword
• Organic traffic
• Backlinks
Bottom Line
To have a successful online business, integrate content marketing and SEO strategies for creating a coherent digital marketing strategy. Content marketing and SEO are more relevant than before. With strong content, you can rank better, while robust SEO will improve your content's reach. your content marketing and SEO strategy for more traffic and better rankings.
Technical Guides