What will it feel like to have your website on the front page of the Google search engine result page? It looks almost impossible, right? Well, it is possible to become prominent in SERPs, and all you need is to do things right.
In this post, we will look at how SEO works and how you can improve your ranking on Google Search Engine through WordPress SEO. We will also look at how you can optimize your content, images, hierarchy, and speed, among others for a higher ranking on Google. Let us dive into the details right away!
How Does WordPress SEO Work?
Search Engine Optimization (SEO) makes your WordPress site more visible in SERPs. With visibility comes a boost in the quality and quantity of organic website traffic. So, how does SEO work? Google has criteria for indexing websites that show in its search result.
The interesting part is that the list of websites indexed on the front page constantly changes. To ensure consistency in sites that fulfill the criteria, Google uses computer software called web crawlers to browse the web systematically and update the website list. The web crawlers gather data and also organize it for users.
That is why you can get millions of search results within a second when you perform a search. The good news is that you do not have to tell Google of your web existence to get displayed in search results. You only have to do the right thing and the crawlers will locate your site. What you need to do right is SEO.
How to Do WordPress SEO
The first thing you must understand is that it is easy to manage WordPress SEO. The basic is to evaluate your WordPress website in terms of settings and performance. You may find some issues after the evaluation. Take the time to resolve these issues. Here are areas of your website that you need to check to see how SEO compliant they are.
Website Setting
Specific areas of your website settings directly affect your WordPress SEO. Let us look at these and how to optimize them for better ranking.
• Visibility Settings
Check to see that your site is not hidden from search engines. To check this, navigate to your WordPress dashboard. From there, go to "Settings" and then "Reading". Look out for "Search Engine Visibility" from the menu and ensure that you uncheck "Discourage search engine from indexing this site.
• Permalink Settings
Make sure you do not change the permalink settings on your live website. If you think the settings have been tampered with, you can check to see where it is. Usually, no best permalink structure is preferred by search engines. The only thing is that your structure should be logical and easy for site visitors to match with your content. Post Name structure is a popular structure because it is easy to understand and is used to arrange content appropriately.
Website Performance
Your website performance also has a bearing on your search result ranking. It is important to understand the performance of your site to help you decide on the appropriate steps to take to optimize performance. So, how do you check your site performance?
• Speed
Google's PageSpeed Insights is a reliable tool to check the performance of your site for speed. You can explore Google's developer site to find more details and tools that will help you create a high-performing site.
• Mobile-Friendly
Google is particular about the mobile-friendliness of websites, which significantly affects ranking on search engines. To know how mobile-friendly your site is, you can perform the Mobile-Friendly Test using a Google tool in Search Console.
• Accelerated Mobile Page (AMP)
AMP is an open-source system from Google. It gives site users a faster and better experience on mobile devices. It is recommended that you set up AMP on your WordPress website to boost organic traffic, engagement, and conversions on your site. AMP can also minimize loads on your servers and makes your content gets featured in the Accelerated Mobile Page carousel on mobile search results.
Customize the Search Appearance of Your Website
The first step here is to ascertain if the search engine has indexed your website. To do this, enter your domain name in the Google search bar to check if your site is indexed. If you are on the generated list, then your site is indexed. If you cannot find your website on the list, you should consider submitting your website to Google.
To submit your site, navigate to Google Webmaster Tools. You do not need to have all pages on your site appear in search results. Therefore, when submitting your website details, you can let Google know the specific page you want to list and those that you want to leave out.
This requires that you use noindex in the robots meta tag. If you do not include the noindex directive in the meta tag, you may still get low-quality pages indexed and displayed in the search engine.
Optimize your Website
When you optimize your website content, images, speed, and hierarchy, your site users are happy and likely to share your site. When they do this, search engines take note of it and you get rewarded with a better ranking. So, what areas of your website should you optimize?
• Content
Content is the most important aspect of your website to optimize. To optimize your content, think like a site user. Imagine that you are a site visitor. If you come across the content on your site, would you want to read it? Nobody wants to read content that does not deliver any value.
So, make your content unique and offer value. How do you do this? Use unique and short titles. Create short and easy-to-read paragraphs. Make your content more comprehensive with at least 300 words. Link the content to other valuable content.
• Blog Post
Blogs are some of the important content that gets traffic to your site. You should optimize your blog post to make your site visible to users that enter focused keywords related to your business. Pay attention to focus keywords when developing blog posts. These are keywords that your audience would search for when looking for products or services that you offer.
• Hierarchy
It is recommended that you use a secure connection on your site. That is, HTTPS is preferable to HTTP. The reason for this is clear. Search engines give more priority to sites with secure protocol than those without it. HTTPS is considered safe and it offers a level of confidence in terms of security.
• Images
Optimizing images for SEO is more than resizing, compression, and the rest. It has to do more with the information you give to enable search engines to understand what the image is about. It is recommended that you include the file name, alt text, captions, and description, among others, when using images on your site. You should use informative file names that describe the images. You should also use HTML for images that you would want to index. Naming files manually may be a difficult task. That is why an SEO plugin is recommended.
Conclusion
You can improve your WordPress website SEO when you know what to do and you do it right. The details shared in this post will help you get started in improving the SEO of your website. Of course, learning does not stop when it comes to optimizing your website. The first thing is to get started. As you continue to learn, you get better at optimizing your website for a higher ranking on SERPs.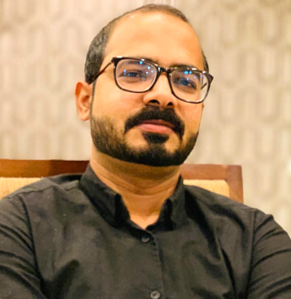 Umair Khan