So, you have developed a stunning website and loaded it with content. However, it seems your site does not exist when you check products or services in the area you operate. You have probably invested time and money in promoting your website but it seems nothing is working. So, you are wondering if it is ever possible to rank on the front page of SERPs.
You are not alone in this dilemma. With thousands of websites in a particular field on the internet, less than 15 pages are displayed on the front page of search engine result pages. Interestingly, most internet users stop at the first page. According to reports, only about 0.78 of users proceed to click on the second page of Google.
That means you must do all it takes to get to the first page of SERPs. To do this, you have to optimize your website and Yoast SEO is one of the top tools that can help. In this post, we will explore all you need to know about Yoast SEO and how to use it to improve the ranking of your site in SERPs.
What is Yoast SEO Plugin?
Yoast SEO is a popular WordPress SEO software tool designed to help you optimize your website to rank higher in SERPs. It is a very comprehensive tool with numerous features that you can use to leverage keywords, title tags, and meta description to get your site to the first page of search engine result pages.
Why Use Yoast SEO Plugin on your WordPress Website
Search Engine Optimization is a critical consideration for any website owner. Without it, you might as well not have a website. When it comes to getting your website SEO compliant, there are many things to consider.
Beyond on-page SEO, you also have to handle the technical SEO aspect of your site. All these include readability, keyword optimization, sitemaps, and WordPress file optimization, among others.
Doing all this manually is difficult and time-consuming. That is why the Yoast SEO plugin comes in handy. It helps to simplify the process of content optimization for SERPs. Here are some benefits that you enjoy when you use the Yoast SEO plugin:
• Offers SEO analysis, which lets you know where and how to improve the SEO of your site.
• It helps you to use the right keywords and optimize your website content for them.
• Let you monitor the age of the content on your platform. With this, you can update it when required.
• Carry out a seamless readability evaluation to enable you to optimize content for the right target audience.
• Makes handling technical SEO easy. You can seamlessly optimize XML sitemaps, .htaccess files, and robots.txt.
How to Download and Install Yoast SEO
In this part, we will get you started with downloading and installing Yoast SEO on your WordPress website. Let us get into the details:
• Log in to your WordPress website and click to open the WordPress Dashboard.
• From the left-hand side menu, click on "Plugins".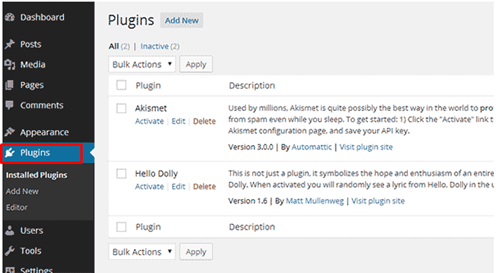 • Next, click on "Add New"
• In the dialogue box, type in "Yoast SEO". Next, click on "Install Now"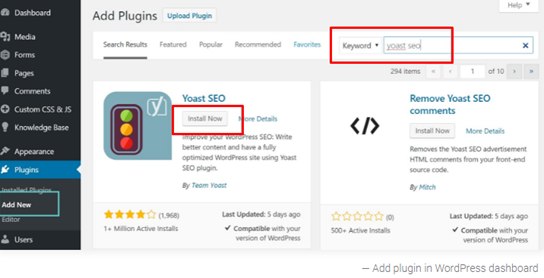 • Next, click on the "Activate" button.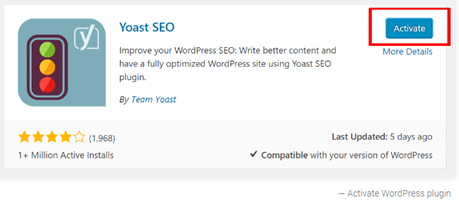 After the installation procedure, follow the configuration wizard to start with technical SEO. With this, you have installed and activated Yoast SEO successfully on your site. Next, you can start to use the Yoast SEO tool to optimize your website.
How to use Yoast plugin on your WordPress Website
Now that Yoast SEO has been activated on your WordPress site, it is time to put it to use. It is an outstanding tool for optimizing your website content. However, how you use it will determine the results you get. In this section, we will look at how to effectively use the Yoast SEO plugin to optimize your site. Let's get started!
Step 1: Enter your Focus Keyphrase. It is crucial to optimize your website for relevant keywords if you want to get to the first page on SERPs for relevant searches.
For instance, if you run an apparel business, you would desire to reflect in search results relating to fashion accessories, dinner dresses, tuxedos, and other fashion items. It may be difficult to determine these keywords manually and that is where Yoast SEO comes in.
• Click to open Yoast SEO from your WordPress dashboard. Under "Focus Keyphrase" in the Yoast SEO meta box, input a focus phrase. You will see the analysis of Yoast SEO for the focus keyphrase you have written.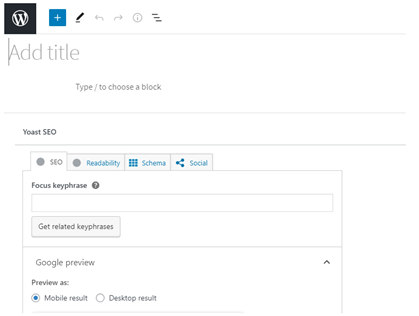 Step 2: Search for related keyphrases: One keyphrase is not enough to optimize your content. You should use several related keyphrases. So, apart from fashion accessories, it is great to have your page appear in other search results, such as "how to combine fashion accessories". To do this:
• Click on the "Get related Keyphrases" This will generate related keyphrases with their monthly trend and volume within the last 12 months. You can select keywords that are relevant to your content.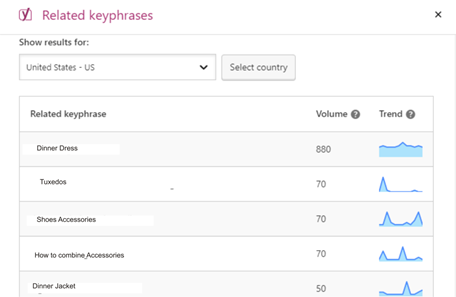 Step 3: Add Related Phrases and Synonyms
Over the years, search engines have become smarter. Beyond searching for the specific words that users search for, they also look for related phrases and synonyms. That means you can also optimize your content using synonyms of keywords. To add related keyphrases and synonyms:
• Click on "+Add Synonyms" and "+Add related keyphrase". It should be noted that this feature is only available to premium users of Yoast SEO.

Step 4: Improve the Readability of your Content. When your content has a poor readability quotient, it pushes away site visitors. To rank high in search engines, you need your readers to stay on your page and keep reading. So, how do you improve readability? You should use short sentences and paragraphs, add transition words, write in active voice, and use subheadings to organize your content. Yoast SEO makes this easy by helping you identify readability issues in your content. To check this:
• Click on the "Readability" menu and it will generate issues that your content has.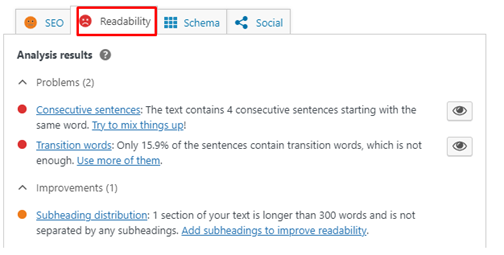 Step 5: Add Meta Description and SEO Title. Yoast SEO makes adding meta descriptions and SEO titles to your content very easy. Simply enter the SEO title and Meta description in the text boxes. You can also see the search snippet preview, which is how it will be displayed in the search engine results.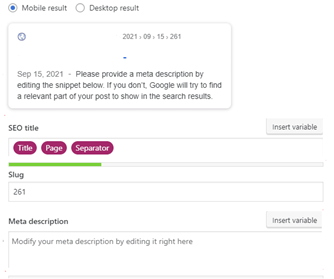 Conclusion
Yoast SEO plugin is an effective tool to help you rank higher on SERPs and ultimately drive traffic to your WordPress website. The good thing about the Yoast SEO plugin is that you can use it irrespective of your experience with such a tool. To get started, you can use the beginner-friendly interface, which guides you through the process of optimizing your website content easily and seamlessly. Everything you need to optimize your website is available in Yoast SEO.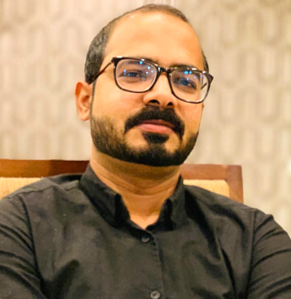 Umair Khan