Google My Business and more local leads and two inseparable elements. Most often when people do a search for a specific service or product which is close them, they are looking to make a purchase.
Today you will learn more details on what exactly Google My Business listing is, how it can help your SEO, and how to optimize it.
What is Google My Business?
In short, it's a local business listing provided service by Google.
It's entirely free of charge, with the only requirement being to have some type of face-to-face interaction with your clients. So, if your business is entirely ecommerce, you can't have a listing at Google My Business.
This is how it shows up in Google: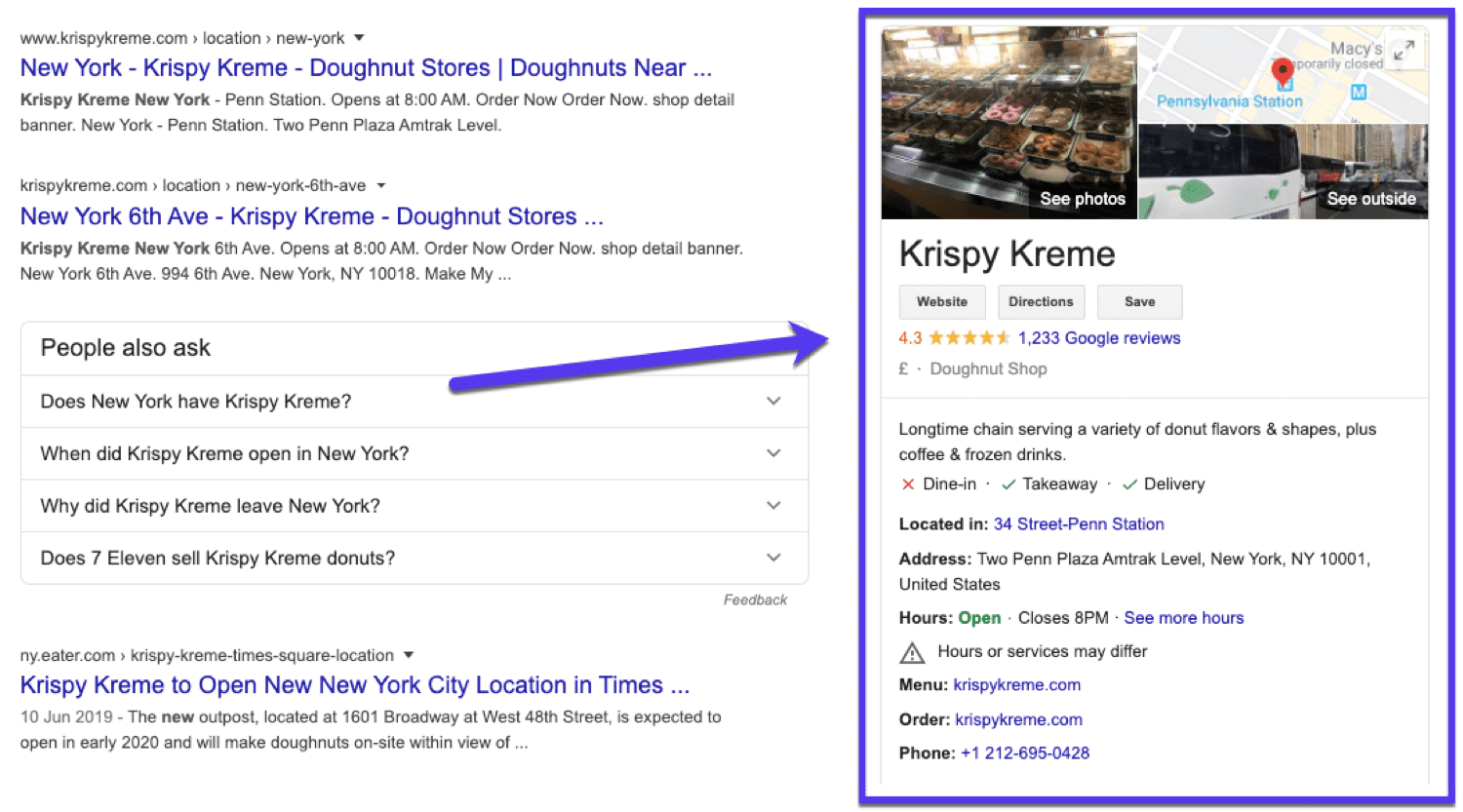 How does it work?
You can claim your business and get it live so that when users are searching for your business, your site will be in their search results.
Add a FAQ section, list your services and products, add some images, and let customers leave reviews. You can also add some curious attributes such as Online Appointment, Online care, Online classes or Online Estimates.
Why do you need Google My Business?
Let's be honest: Google dominates among search engines. Almost 70% of all searches happen on Google.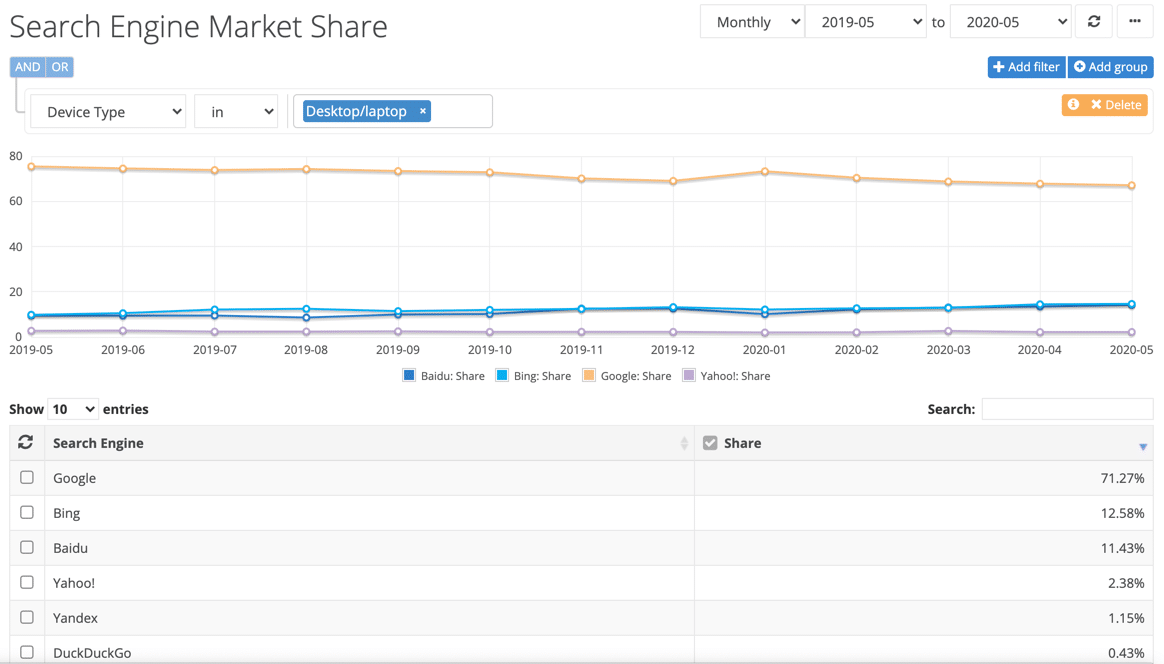 If you are a small business owner, you cannot overlook the strong points of this tool.
About 92% of online buyers do a brand comparison prior to making a purchase. Most of them use Google to search for businesses they wish to buy from.
In comparison, nearly 49% of all listings on Google My Business receive over 1000 searches a month, and 96% of the listings are looked at least 25 times per month.
How to setup Google My Business?
Setting up your Google My Business profile and getting listed on Google is essential for local search. This is how you get started:
1. Visit the official Google My Business page and click on Manage Now.
Sign up with your Google account if you haven't already. Make sure it's the same account you will use for the Google My Business listing which you are creating.
2. Create a new listing or locate your business If you don't have a previous GMB listing, you can create a new one or search for your business name.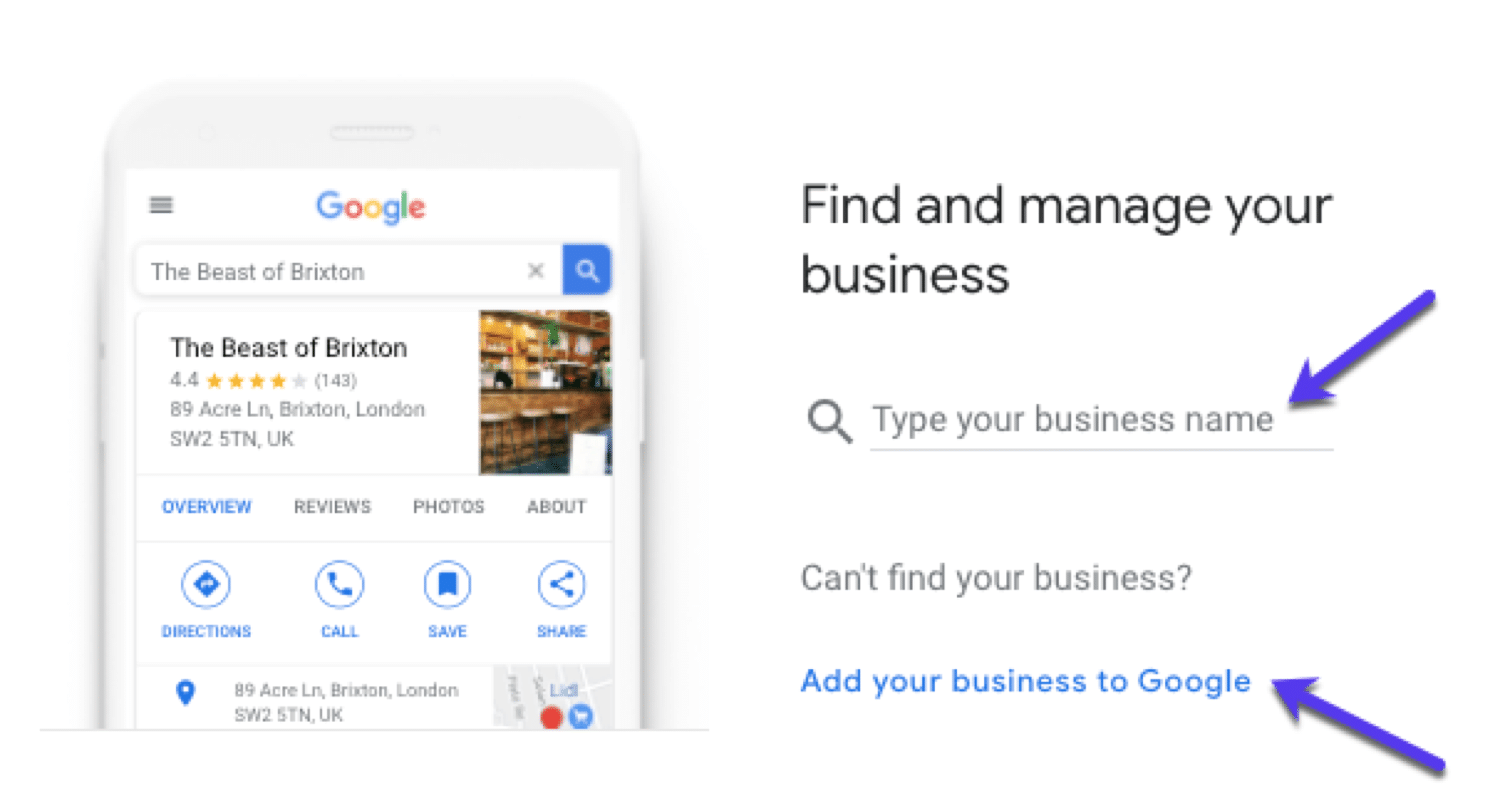 In some cases, someone might have already listed your business, in which case you should be able to see it. If it's not visible, go to Add your business to Google.
3. Set up your Name You can now add the name of your business.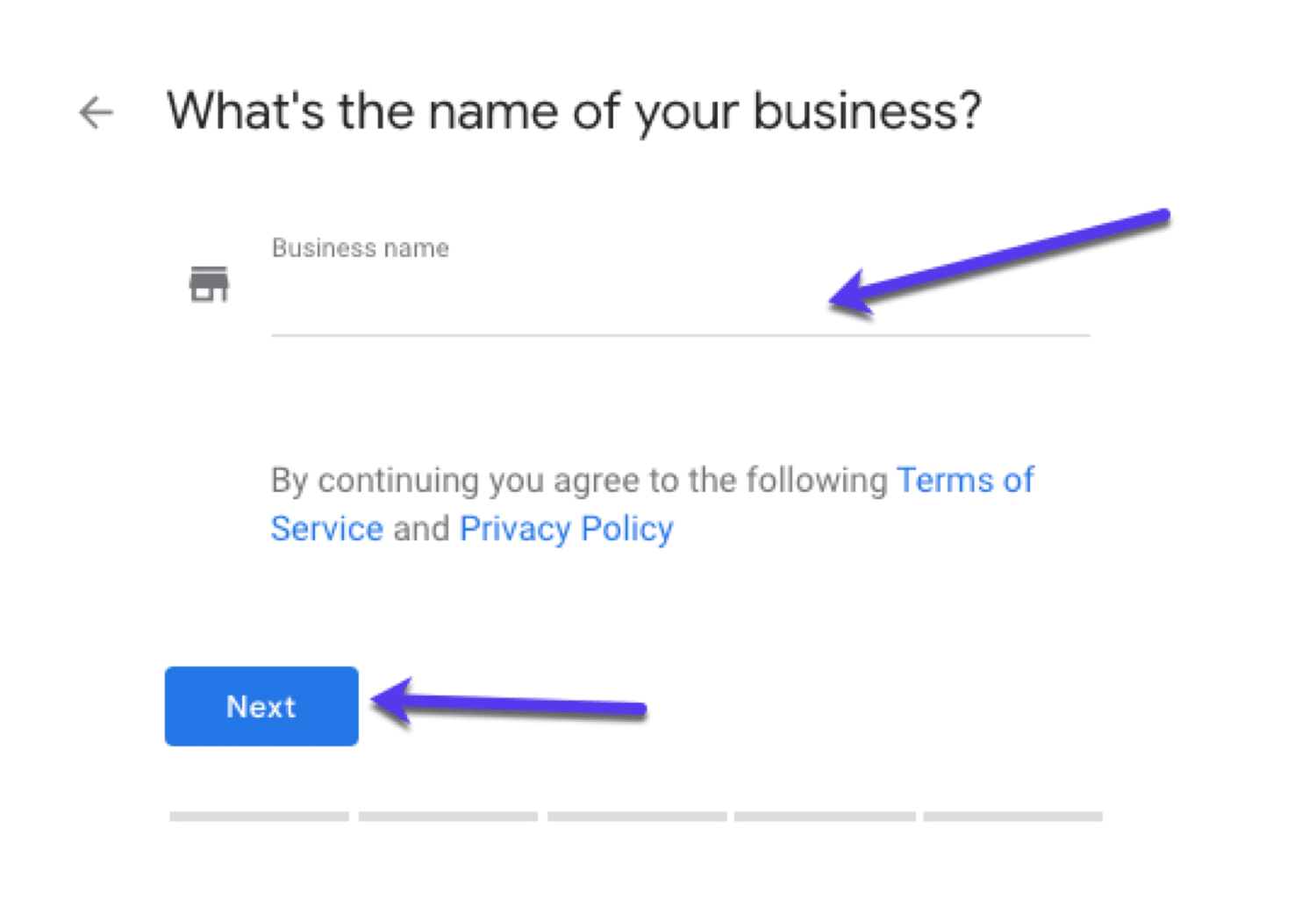 Once that's done, click on Next.
4. Select a category
Next you need to select the proper category for your business.
This is crucial if you want your business to show up in Google's results page when clients are looking for your products and services.
In the Business category, type in what your business offers and you can see some automatic suggestions you can choose from:

5. Set up the address for your Business
Now you need to full in the location of your listing.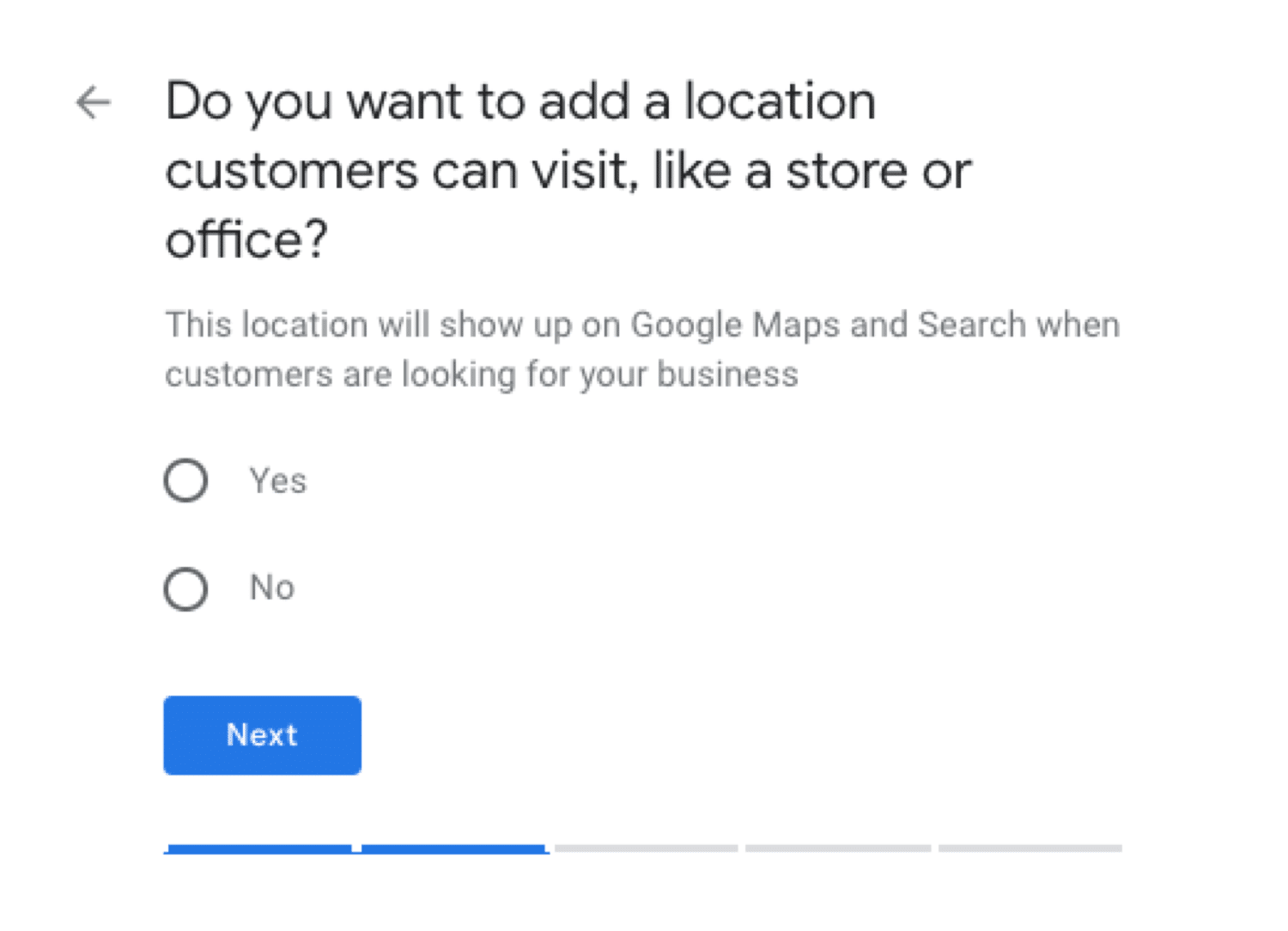 6. Contact details Add your contact information so that customers can get in touch with you.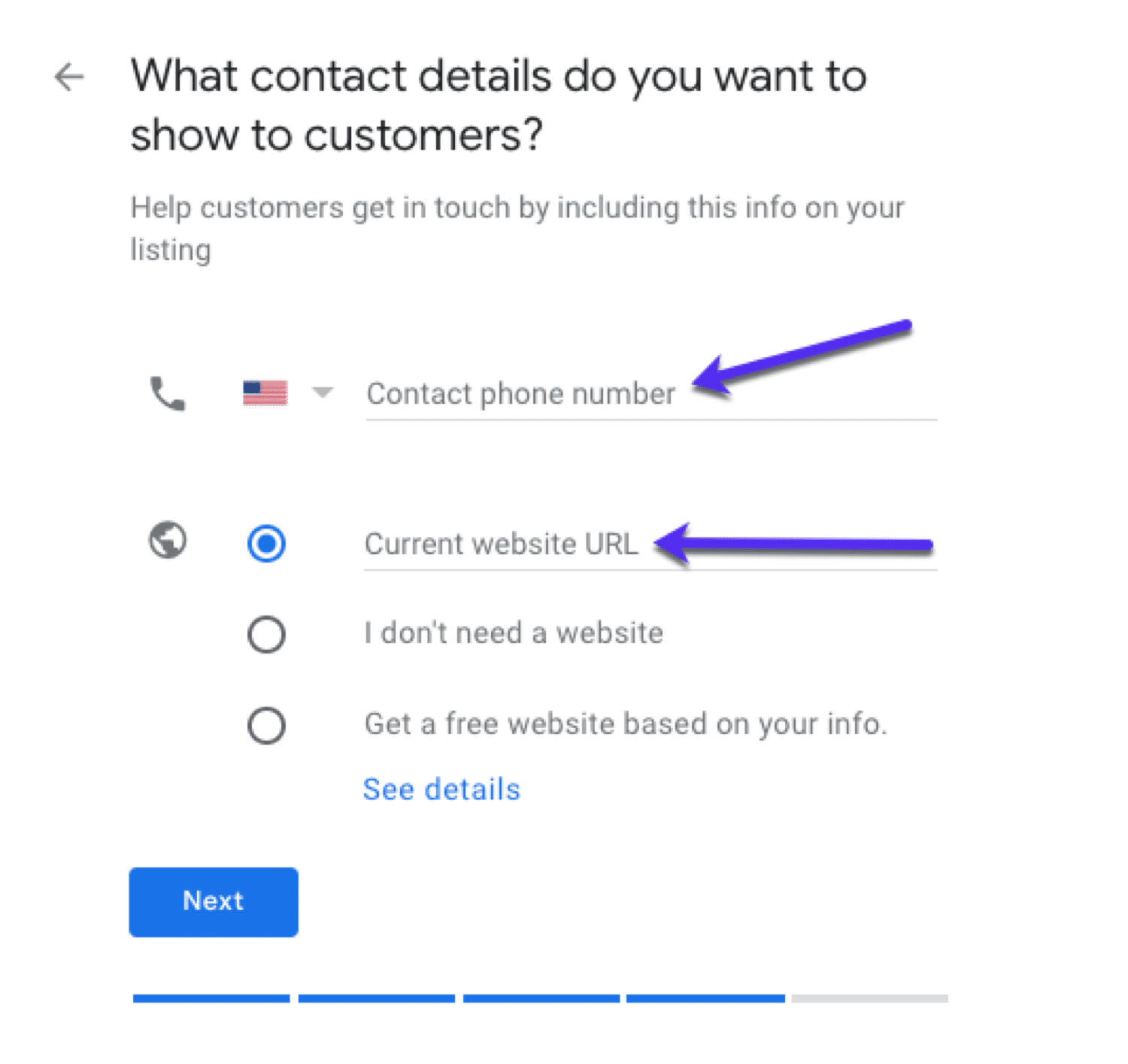 If you add your site to GMB this could drive clients to your website and covert them. Also, providing your tel. number offers customers a way to contact you.
7. Finish and Verify Once all of the data is filled in, you can submit the listing.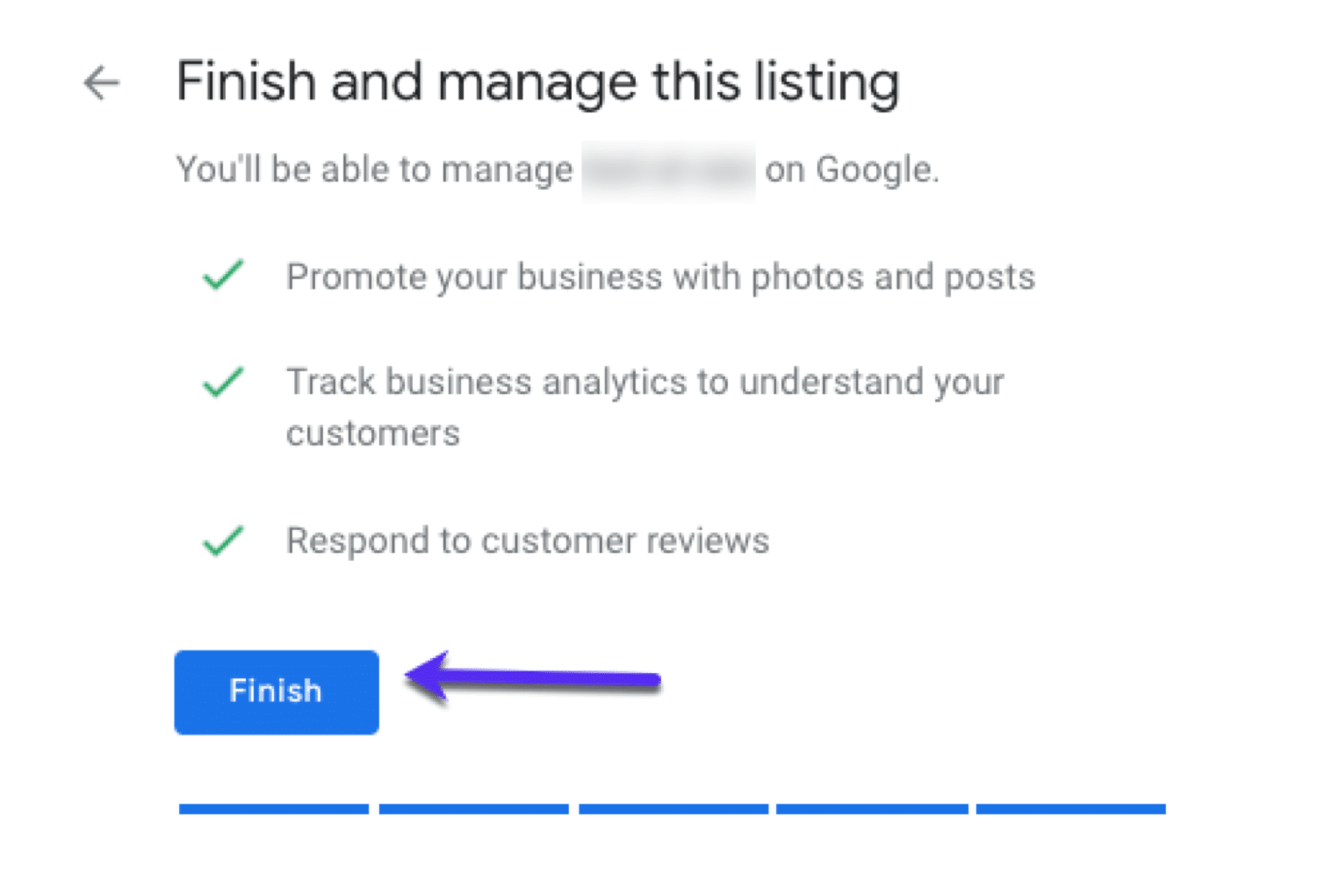 The last, and probably most important step, is verifying the listing.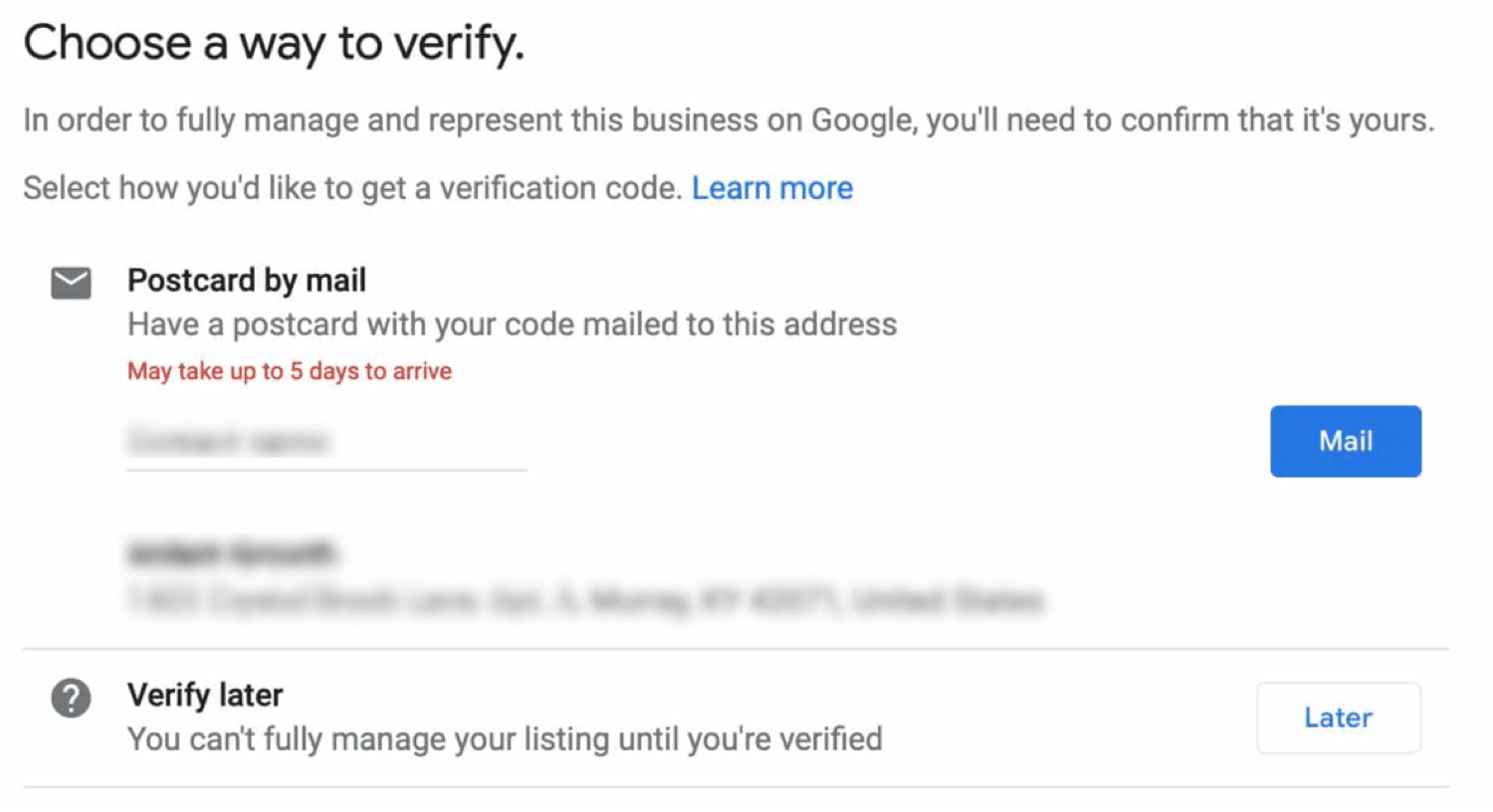 In order for your listing to show up on Google, it needs to be verified. The whole process can take a few days.
Google will send you a postcard with the needed verification code inside: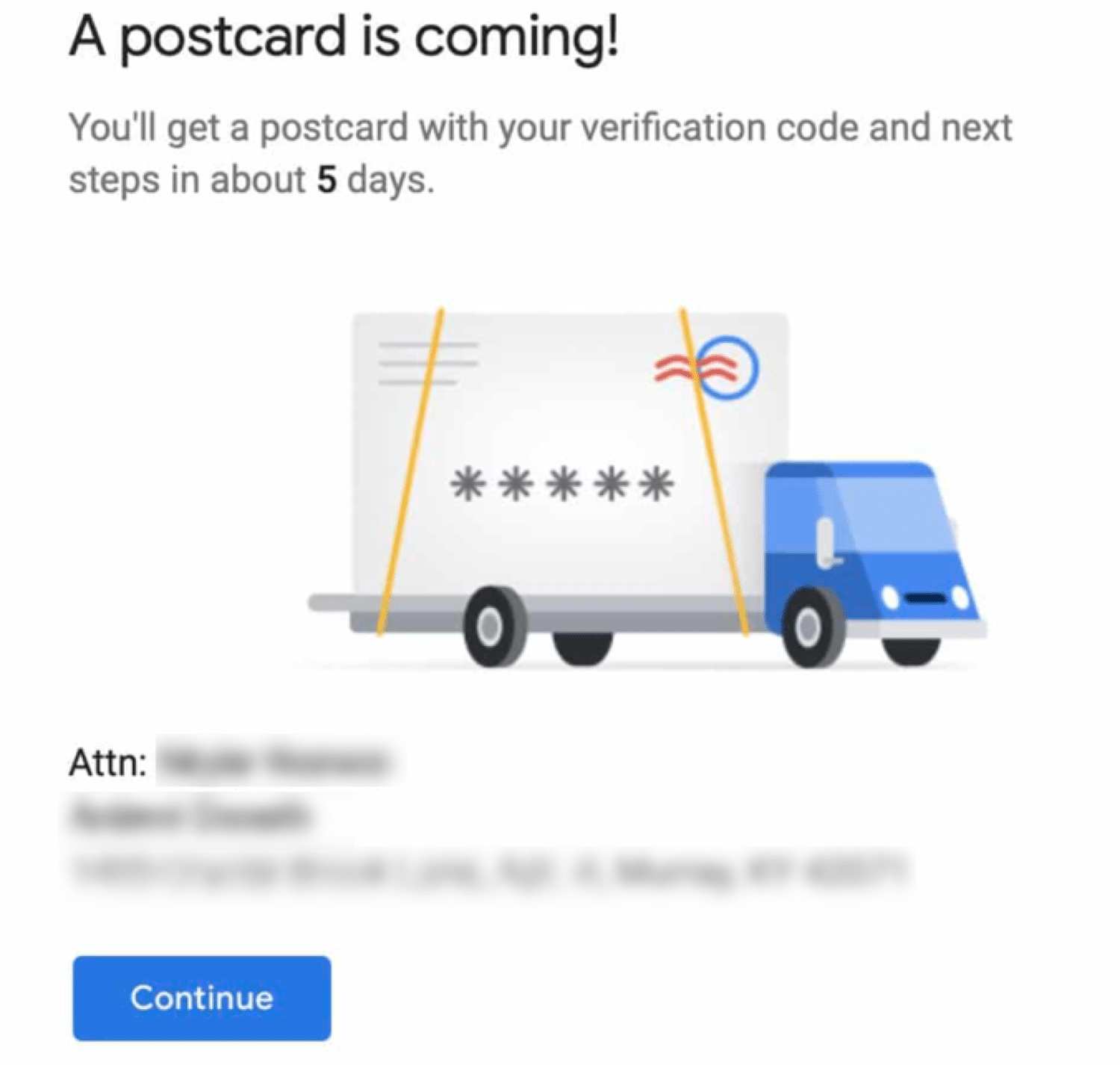 How to verify your business on Google My Business?
You get a few options to choose from to verify your business depending on the type of your business listing.
By mail (postcard)
By phone
By email
Instant verification
Bulk verification
How to contact Support?
In some cases you might need additional help with your listing. This is where the Google My Business community steps in.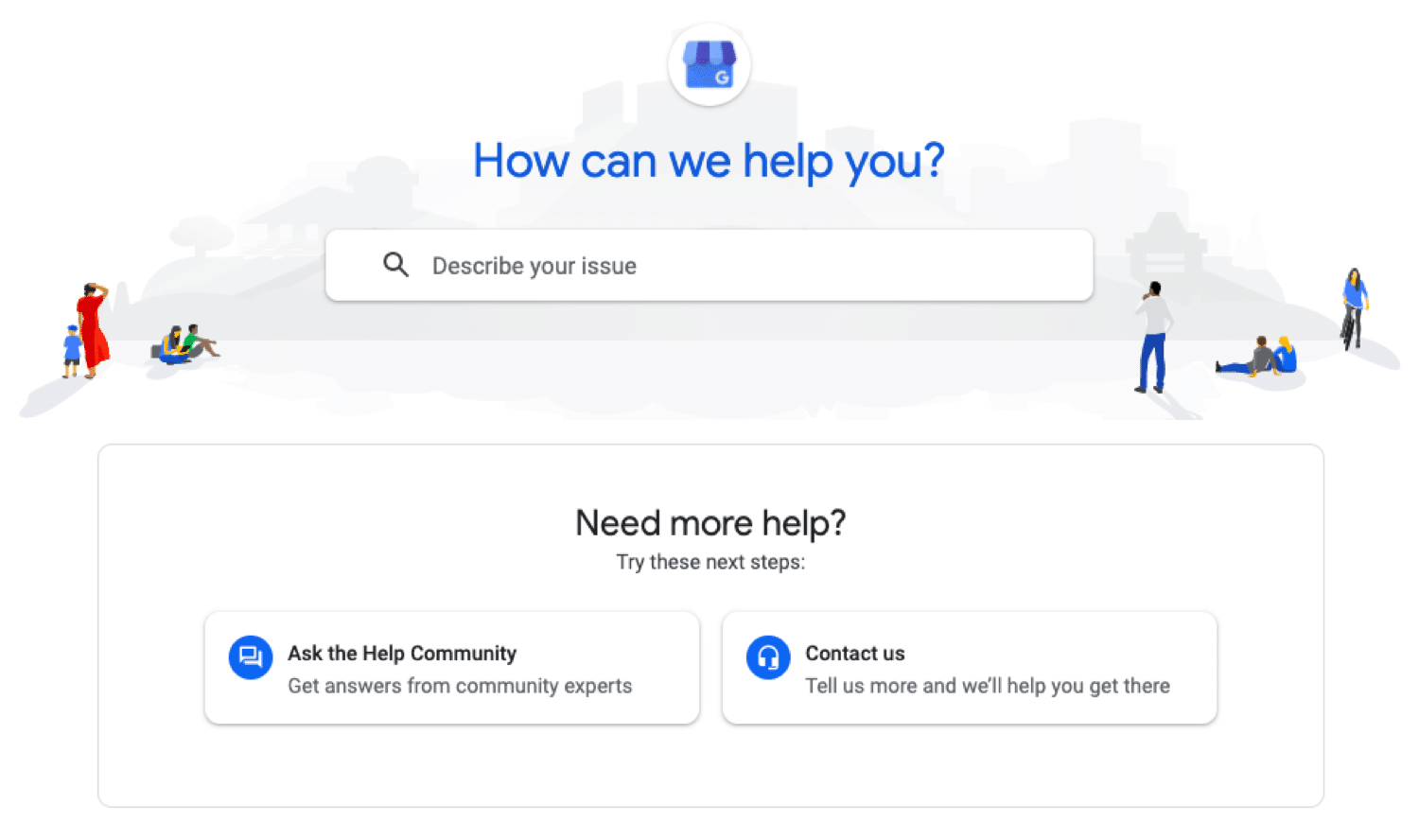 You can either look through the Knowledge Base or contact other users and volunteers for additional help.
If you wish to register a complaint or make a report, you can do this from the official Business Redressal Complaint Form.
With customer reviews, you can flag them if they seem inappropriate for you.
FAQ section
Most of the frequently asked questions are answered inside this section.
How Do I Use GMB? How to Get My Business online?
In order to get started, set up an account at the official website and fill in all details. State your contact details, nature of business and mentioned all provided services.
Get verified using one of the available options.
Does GMB Cost Money?
No, GMB is entirely free of charge. Similar to listing your business on Google Maps, anyone can create a GMB account, with Google allowing you to have several listing under one account.
How to Access My Google Business Page?
You only need to go to Google My Business page and log in with your cridentials. How to Hide Address on GMB?
Log into your account, go to the Info tab and locate the address section. Click on the Edit button to edit your address. To delete the details, click on Clear address and then Apply. Make sure you save the changes.
Conclusion
Having a working Google My Business account is crucial for establishing an online presence, generating new leads and making people notice you.
This will give your business a more professional look and allow you to control what users see, while getting your business listed on another Google property with no charges.
Share with us your experience with Go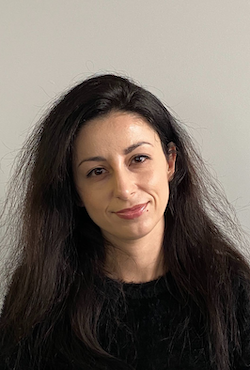 Nadejda Milanova