Video is a great tool to increase traffic to your site. It is also a strong marketing strategy to keep visitors glued to your site for a longer period. With this, you can have a significantly reduced bounce rate and improve your SEO. So, how do you increase traffic to your website with video marketing?
Why Video Marketing is Important to Increasing Traffic to Your Website
Video marketing has become a trend with over 60% of businesses leveraging this tool to increase traffic to their site. It has been established that when used appropriately, businesses can increase return on investment significantly using videos on their site.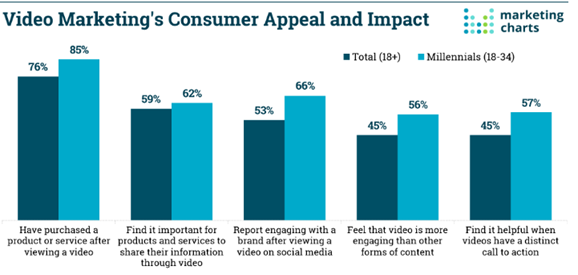 Here are some reasons why video marketing is important and why you should incorporate it into your marketing plan.
• Adding a short video to your landing page can improve the conversion rate by about 130%.
• Search engines rank video content higher with websites having video content ranking as high as 53 times in SERP than those without videos.
• Videos build reputation and trust because they create a connection with the audience. According to statistics, video content can increase purchase intent by about 97%.
• Videos make it easy to explain difficult concepts and they offer a combination of value and entertainment to engage customers.
What Types of Videos can Increase Traffic to Your Website?
You can showcase your brand and products with different types of videos. Your objectives will determine the types of video to use. Let us look at the three types of videos that are popular for online marketing purposes.
• Pre-Roll
These are short adverts that are displayed before the main video content. Pre-Roll videos can be used as a teaser to attract visitors to your website. That is because they are short with interesting content to induce curiosity and eagerness to know more. When you carefully target the right audience with your pre-roll videos, you are sure to generate your desired result.
• How-to
Search engines love How-to videos, which make them the perfect choice for driving traffic to your website. How-to videos offer a guide to viewers on how to use your service or product. The result of this is increased traffic and ultimately sales.
• Testimonial/Review Videos
Buyers want assurance that they are making the right decision by buying your product. Nothing gives that assurance like a testimonial from other users. Review or testimonial videos help the buyers on their purchase journey.
They showcase your products or services to potential customers in a positive light thereby encouraging them to visit your site and place an order. To create a testimonial video, ask your best customers to create a video for you.
Top Video Marketing Strategies to Increase Website Traffic
Now that you understand the importance of video content to boosting your website traffic, the next thing is to explore the different strategies to use. In this section, we will explore the best video marketing strategies to increase traffic to your site.
Optimize Your Landing Page with Video Content
While your landing page needs written content, you can optimize it with short videos to make users find and explore your site. As mentioned earlier, search engines love videos.
When you have videos on your landing page with appropriate SEO-optimized keywords, your page will rank high, making it easy for users to see you in search engines. Here are tips to optimize your landing page with video content:
• Create short videos and include a clear call to action. If you miss out on clarity, it will negatively affect your conversion rate.
• Put some thoughts into the design of your landing page. Responsiveness is very crucial when navigating through your website. Therefore, create an easy-to-navigate landing page design to encourage visitors to engage with your content.
• Improve your site's loading speed. If the loading speed is poor, users will get tired of waiting and abandon your site. This will increase your bounce rate and ultimately affect your ranking.

Market Your Video Content through Different Channels
You need to get your videos to the right audience. It doesn't matter how compelling your video is, if it doesn't get to the right audience, it will achieve nothing. Therefore, use appropriate channels for your video marketing strategy. You should consider using marketing channels that will help with brand awareness, generate trust from potential customers, and convert leads to buyers.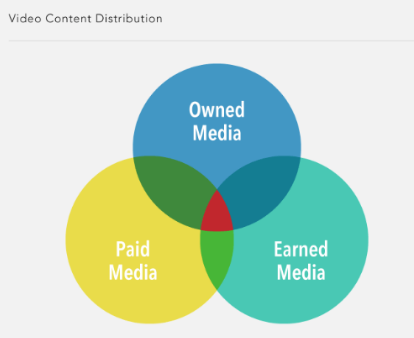 Choosing the right channels requires understanding your customer location, demographics, and other touchpoints. Some channels you can use for marketing your videos, generating leads, and converting them to buyers include:
• Owned Media: This includes the website, email, blog, and organic social media engagement.
• Paid Media: This includes search ads, sponsored content, social media ads, native advertising, promotion, and paid influencer.
• Earned Media: This covers social media sharing, publicity, reviews, endorsements, influencer marketing, video marketing distribution, and so on.
Create Personalized Videos
Buyers watch out for content that is tailored towards their needs, including video content. Therefore, you must create video content that is personalized to your customers' needs. Personalized video content boosts higher engagement from your target audience and increases the conversion rate.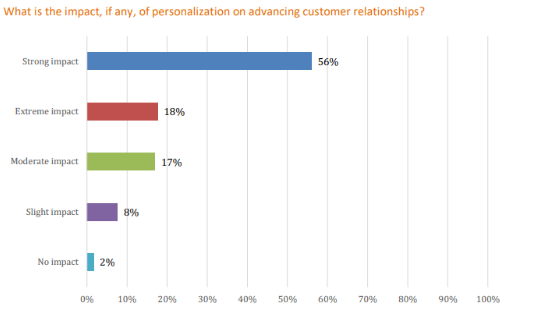 That is because viewers believe that your business cares about solving their problems by sharing personalized videos. According to a survey, personalized video content has an impressive positive impact on how customers engage with a company's services or products.
While personalized videos are more tilted to solving viewers' problems, you also have to think of how your products or services fit into solving the problem. Therefore, you should consider adding a subtle call to action to your videos.
Optimize Your Video for SEO
While SEO optimization is often associated with written website content, blog posts, and landing pages, it is also critical to optimize your video content. Here are some strategies to use in optimizing video content:
• Use Keywords for your video description to help users to locate your content faster.
• Use video titles: The headlines of your videos say a lot about the content of the video. Invest a bit of thought into crafting a unique headline to attract viewers to the videos and improve your conversion rate.
• Use Link-building: This is another tactic to improve your video SEO strategy. Make sure you get hyperlinks from reputable and high-quality websites to improve your search engine ranking.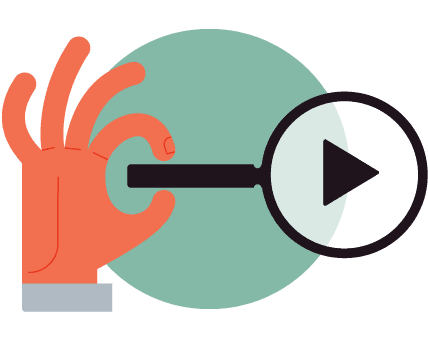 Add Sharing Buttons to Your Video Content
You surely want high engagement with your videos. One of the best ways to get this engagement is to add sharing buttons to the videos when you upload them. You can even prompt viewers by asking them to like and share the videos on their social networks.
When viewers like a video, they will want to share it with their friends. This increases the reach of the video. So, add a sharing button to your video to enable users to access your site when playing it on a video player.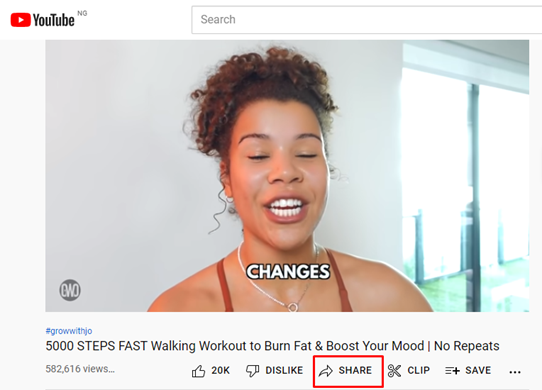 Add a Video Transcript
Viewers watch videos based on the details they obtain from the videos. You can give additional information about the video by adding a video transcript. This will lead to more views, engagement, likes, and shares.
When you transcribe the video content into text format, it becomes easier for viewers to browse through the details to know what to expect from the video. Make sure to include the main keyword to help your video rank in search engines.
Conclusion
These video marketing strategies are tested and proven to deliver high impact. The internet is filled with noise from millions of businesses with everyone striving for a share of voice and to win prospective customers' attention. You must do something different to stand out. The video marketing strategies in this post will get you on the right track.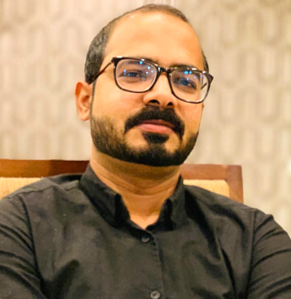 Umair Khan