Today we will dive into the topic of WordPress permalinks structure – how and why you need to optimize it for SEO.
What are permalinks?
They are the full URLs which are used on your site and define the structure as per your website's needs – for example domain name, blog category, post name.
Permalinks are different than WP slugs, although slugs are in some cases part of your website's permalink structure.
Permalinks are crucial part of your SEO as they are useful to search engines in order to index your pages and posts.
Permalinks provide search engines and readers with information about your pages and posts. Also, they are unique, as one URL can only correspond to one page or post from your website.
WP permalink structures
With WordPress it can be very easy to optimize your websites for permalinks. Open your WP dashboard and click on Settings – Permalinks. You'll be able to see five permalink formats, as well as the option for a custom structure which you can create on your own.
It's best to select a perma ink format while your website is still new. This way you ensuring quality SEO for your website.
Plain
//www.fixed.net/?p=123
After you install WordPress in the beginning, the default permlink structure is Plain. It displays a query string with the post ID or page post. Although this is the chosen default format, it's not very SEO friendly.
Date and name
//www.fixed.net/2021/08/05/sample-post/
Post with an extension Date and Name are often used on blogs which have strict requirements in terms of the publishing time. This structure includes day, month, and year in which the content was published. It's often used on news websites which publish a lot of articles every day.
Month and name
//www.fixed.net/2021/08/sample-post/
This is another widely used structure, which is very similar to the Day and Name one. You can display the post name and date in the URL but the generated URLs are much shorter than the Day and Name ones.
Numeric
//www.fixed.net/archives/123
The numeric displays the archive along with the post ID. This format can be a bit confusing for users but is quite search engine friendly.
Post Name
//www.fixed.net/sample-post/
This is probably the most popular structure tag which is used by a lot of WP blogs. It gives a clear and short URL which you can easily remember. A lot of blogs use this type of structure because of this very reason. Aside from that, it does not specify the date of publishing which makes it great for evergreen content which will remain relevant for a long time.
Custom structure
//www.fixed.net/%postname%/%year%/
They allow you to customize your permalinks structure in any way that you wish. You can use up to 10 permalink structure tags in order to create unique permalinks. With this option you can insert more of your keywords into the URL. Just remember, try to keep it short and expressive.
Which permalink structure should you use?
All of the above-mentioned permalink structures, aside from the default structure, are SEO friendly. It depends on your personal choice and the purpose of your website.
If you are in need of an advanced custom permalink structure, you might need to add some additional settings in order to use the custom values in your URLs. This will lead to improvement in your SEO. If your website has a larger amount of content you might try using the date stamp structure which will improve your page speed. In conclusion, whatever structure you decide to use, you need to make sure it's user-friendly and the keywords are close to the top level domain.
SEO tips
It would be wise to make some effort in order to optimise your website permalinks in terms of SEO. Here are some tips you might find useful when creating your WordPress website.
Use any of the structures aside from the plain one
As we already mentioned, the build in WP structures are all good except for the default one. You need to make sure that you choose a format which works best for you.
If you have already started blogging but haven't made any changes to the following structure, there is still time. As long as you don't have that many pages and your traffic is slow, this will not hurt your SEO.
However, if you already have published a significant amount of content it's best to think twice about making any changes. If you do decide to make some changes, don't forget to redirect your pages.
Keep to the point
When focusing on Permalinks and SEO you need to try to keep your Permalinks to a reasonable length. When your post appears on search engines you don't want the link to be cut off. Especially as the slug is the place where you will be heading page keyword or post.
While it might be tempting to use every option for the permalink structure, don't go overboard. You permalinks need to be strictly to the point. Use only ones relevant to your website.
Small changes are important
As we mentioned above, a specific build-in structure will not necessary give you some brilliant SEO results. However, you can use them in order to create the structure of your liking. When choosing custom permalinks, you can use custom values.
What are custom values? If you're really looking to use the most SEO benefits from your permalink structure, consider using an advanced URL structure. Especially one which will give you the option to add custom values permalinks by using custom fields and posts. This will, however, require you to modify some WP internal functions, which means additional expenses for the services of a professional developer.
Conclusion
We hope today's article about permalinks gave you a good idea of which one you should use. As long as you choose a format which works for you and you stick to it then all should be good!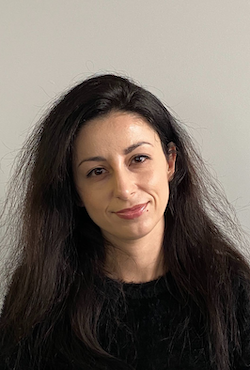 Nadejda Milanova