In order to boost your SEO ranking you would need to add meta descriptions and keywords to your WordPress website. This will significantly boost your sales, traffic and leads.
Why do you need meta to descriptions and keywords?
Keywords are what best describes the content on your page. It helps you go higher in search engines with the selected search term. When users Google a phrase or keyword they will find your website.
Meta descriptions are words which best summarize and describe the content of your page. They are an HTML element created for the benefit of search engines and users.
Are meta descriptions and keywords important for SEO?
While it's still unclear how much impact keywords or descriptions have on SEO, specialists always recommend adding them on your website.
Method descriptions are extremely useful if you wish your content to be picked up by search engines. In Google search results, they are visible below the content's title.
If your method description is effective, it will make users click and read your content. Those clicks will bring you higher content ranking.
Keywords on the other hand, are not that used by search engines. Focus is added when the keywords are in the description, title, or throughout your content.
Recommendations
It's best to add method descriptions on all pages and posts in your website, such as your homepage, tag pages, and category pages.
In terms of keywords, it's entirely up to you whether to use them or not. They are not harmful to your website, but not very beneficial as well.
Adding keywords and meta descriptions in WordPress
For our example today, we will be using the best WordPress SEO plugin – All In One SEO. With it's help you can easily optimize the entire website and use an enormous set of tools which will help you grow your business.
The first thing you need to do in is install and activate the plugin. You will then see a simple setup wizard. Simply follow the steps and instructions for installation.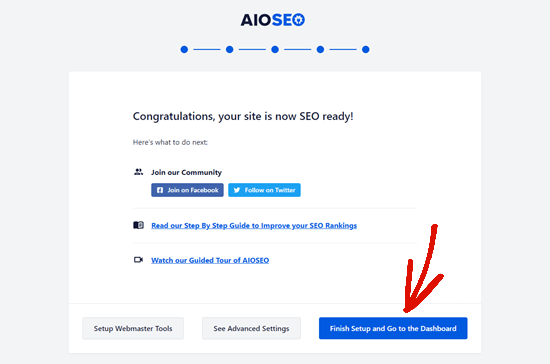 The plugin comes with a build-in support for keywords and meta descriptions. The keyword feature is turned off by default. In order to enable it go to All In One SEO – Search Appearance – Advanced from the dashboard.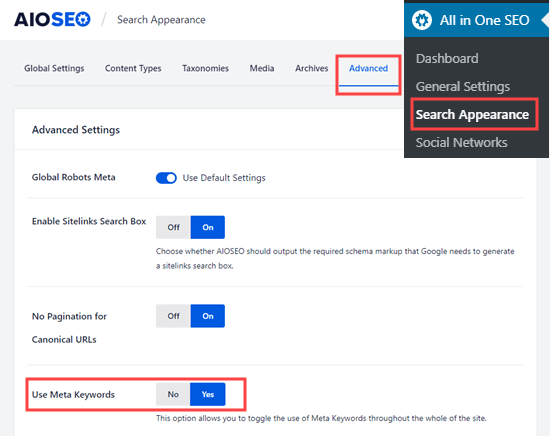 You will also see some additional options, such as generating a post's keywords by using the tags and categories. You can decide whether you wish to use these options or not, or simply choose manually the keywords for each post in page.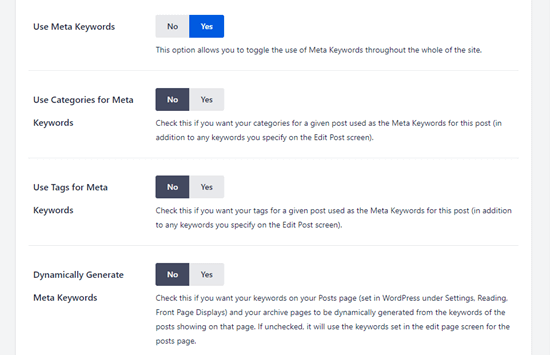 Adding meta descriptions and keywords to your pages and posts?
First, start editing a page or post so that you can add the keywords and meta descriptions. Open the content editor screen, and go to the plugin' setting box located below the content area.
How to add meta descriptions with the help of the All In One SEO plugin?
From there you will be able to see your website title and a description which is automatically generated. Below all of that is where you will find the meta description field.
Now you can enter your description. The plugin will let you know the number of characters you have used. This is very important as according to Google' standards only 160 characters will be visible in the search results.
Once you're done, save and publish your changes.
How to use all in one SEO's dynamic tags for your meta descriptions?
You can also add tags to your meta description. The ones offered by the plugin by default are Separator and Page content, but you also have the option to add dynamic tags.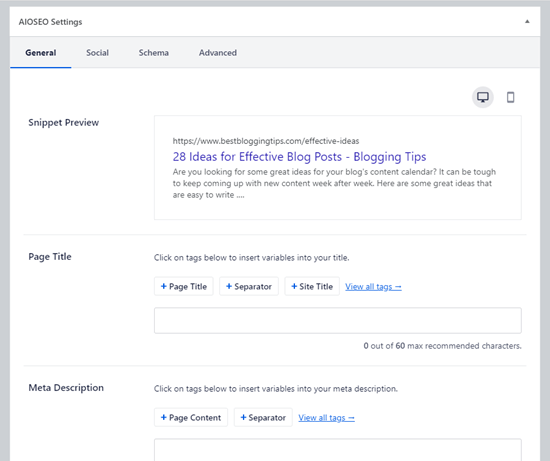 If you wish to add a tag, type in the # character inside the meta description box. You will then see the drop-down menu.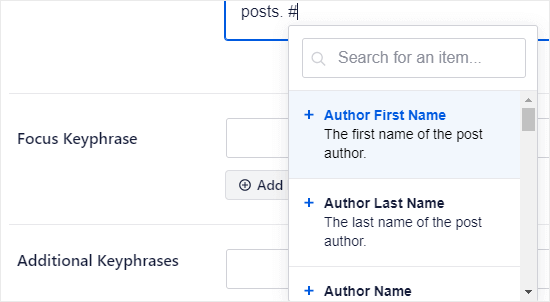 How to add meta keywords to your post and pages with All In One SEO?
To do this, click on the Advanced tab from the plugin settings.
Type in the keywords you want and press Enter after each one. Make sure your keywords are relevant to your content.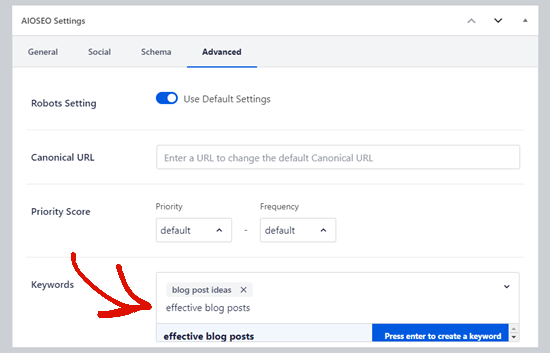 Adding meta descriptions and keywords to your homepage
This is possible from Search appearance - Global settings from your dashboard. After that, scroll down to the homepage section.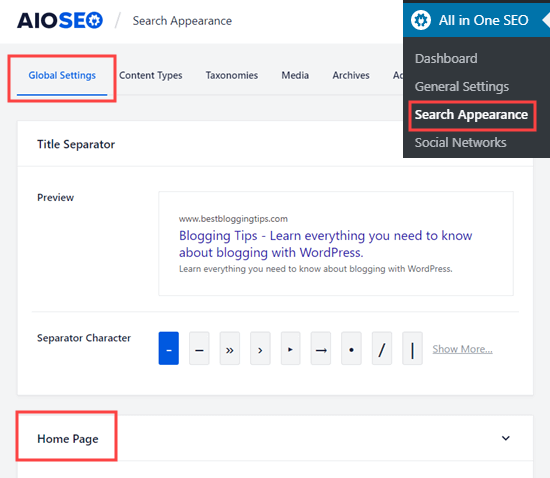 You can now easily enter key words and meta descriptions, pretty much the same as for a post or page.
The plugin will use your tagline as a meta description. You can change it or leave it, it's up to you.
You can also use the other options for your meta description. Different tags can be added by typing the # character.
It's better for you to use these tags and not type in manually your websites title, separate your character or tagline. Your meta description will be automatically updated if you decide to make any changes on a later stage.
Don't forget to save your changes.
With the All In One SEO plugin which integrates with other popular WordPress plugins, you have no problems in adding a meta description and keywords for your WooCommerce product pages, MemberPress course pages, etc.
We hope today's article was useful in letting you know how to add meta descriptions and keywords to your website.
Drop a comment below and share your experience with meta descriptions and keywords!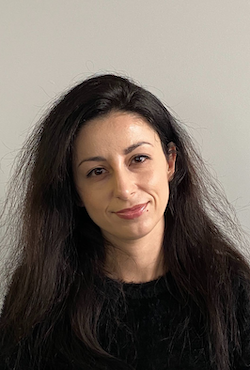 Nadejda Milanova