We're really excited to launch fixed.net. For the last ten years we have been talking about scaling and perfecting website support, and we now have the platform, the systems, the knowledge and crucially the team to launch.
We come from a hosting background. We founded and ran companies in the mid-2000s that are now owned and managed by GoDaddy. Running millions of websites - every sort of site under the sun - we ended up supporting (& fixing) the most obscure and frustrating of website issues and bugs, even though website fixing services weren't officially offered.
Consistently we were asked to turn those fixes into a product, but we found commoditised hosting did not mesh with custom support, and so support staff eventually told customers they had to make these changes themselves or find a developer.

Well, after ten years doing hosting, and then two years planning, we worked it out. We've built a system that's based around defined tasks but which doesn't restrict the flexibility or freedom of the staff agents. It's a system that is user driven, but extremely secure: using modern frameworks, multiple layers of authentication and the latest Cloud technologies from Amazon and Google. Plus, even though loads of generous features have been bundled in (backups, monitoring etc.) we've been able to keep the cost really low. Enough of a sales pitch, but check the website for more!
We've been alpha testing for some time, and we now want to open up fixed to more testers and edge cases. Not just for the website tasks but also for backups and monitoring. Features are still being added, but we'd like you to help as we push towards a full launch at the end of December.
If you run one or more websites we'd love you to add them to fixed. Monitoring is free for every site; backups are free for every site. Extra backup features (such as browsable backups, downloads, staging sites and more) are gradually rolling out until the end of the month.

The website task team is live and there to help. We'll be offering some free credit to early testers over the next few days too so that they can try some paid features.
To help us (and take advantage of the free features and credit offering):
Create an account at https://my.fixed.net (the quickest way is just to authenticate with Google or Facebook)
Add at least one site.
Hope you enjoy. More and more features are coming soon. Watch this space.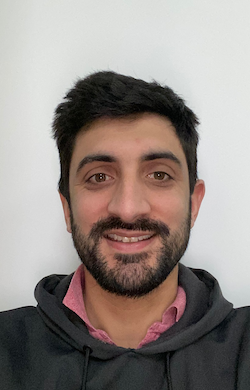 Seb de Lemos