Choosing the right gateway for payments on your website is a very crucial decision. This will affect your online business in the long run.
In our article we will outline the best WooCommerce payment gateways for WP and give you a number of options to choose from.
How to choose the best payment gateway?
If are just starting out with your online store then you have probably contemplated by now which payment gateway to choose.
Payment gateways are a 3rd party service providers which give you the option the accept online payments on your website.
However, all of them have different policies, features and rates you need to consider before making your decision.
Below are some important aspects to think about:
1. Fees
Most payment gateways will charge you fees for each made transaction which takes place on your site. The fee depends on various things such as location, card type, etc.
You can try to pass these fees onto your customers, but this means increasing product price and making your clients look for them elsewhere.
Another alternative is to comparing fees between other providers and balancing them along with other features.
2. Additional Charges
Aside from the transaction fees, WooCommerce will charge you more additional fees, for example account fees, set up fees, even bank withdrawals.
These charges are very annoying especially if your business is new and you have still yet to get some income.
3. Recurring Payments
A lot of online business provide products which are subscription based, such as online courses or membership plans. If this is your case, you need to look for a recurring payment feature.
Some payment gateways will require from your customers to complete each transaction manually as they don't support recurring payments. Don't forget to check for this feature if you need to use automatic renewals.
4. Location
A very important step is making sure that your chosen payment system is available in your country and your clients' location.
This information is available on the website of each payment gateway under the section Supported Countries. If you can't locate these details, contact the provider just in case.
Some of the extra features you need to look for can include easy refunds, verification, security, etc.
Now, let's look at some of the best available WooCommerce payment gateways.
WooCommerce Payment Gateways
With the help of extensions, WooCommerce supports a tons of payment gateways. They are WooCommerce plugins which integrate the payment services into your WooCommerce checkout.
The payment gateways below are used by thousands of users across the globe.
Stripe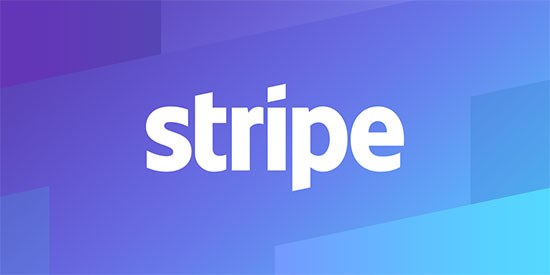 This is probably the most popular and used gateway which accepts credit cards on your site. WooCommerce provides support to choose Stripe as your payment gateway.
It supports are debit and credit cards, while your clients can also use Google Pay, Apple Pay and Alipay.
This gateway is available in over 40 countries and support 130+ currencies. There are no annual or setup fees, but you do get charged 2.9% + 30¢ for a transaction.
It also provides users with a far better checkout experience. The customers do not leave the site during checkout, while the mobile version works as great as the desktop one.
It also supports recurring payments and you can use it with any subscription WP membership plugin.
PayPal Standard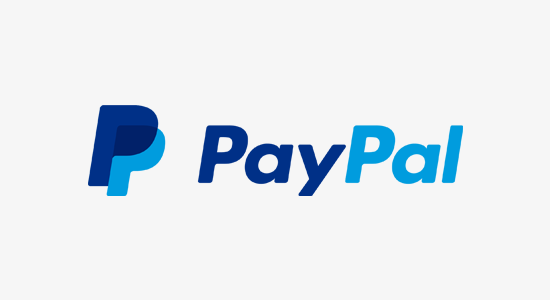 As you are already aware, PayPal is on the most used and popular payment services for eCommerce stores. WooCommerce provides built-in support for PayPal.
It offers a number of payment related services for business and eCommerce, as well as personal use.
It's available for over a dozen countries with different restrictions depending on the location. Make sure to check it's supported for your target clients and in your own country.
To use the standard PayPal extension, you would need a PayPal business account. Your customers you will be redirected to the PayPal site to make their purchase as it does not offer on-site checkout.
The fees depend on the number of sales and your account type. This will impact your business significantly, so make sure to review the Terms and Conditions upfront.
Woocommerce PayPal Pro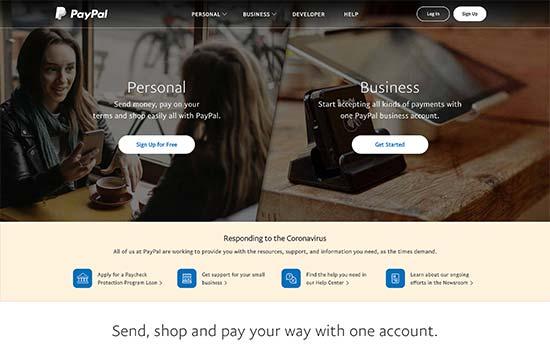 This is a paid extension, created by the same team responsible for WooCommerce. You can use PayPal with a far better checkout experience, which allows clients to complete their order without being redirected to a different site.
For now, it only available in US, Canada and the UK, but in order to use it you would need a PayPal merchant account. If for example you are based in Australia, then you would need a PayPal Pro Payflow account.
It does not provide the recurring payments feature, meaning it would be useless for a membership site with subscription-based products.
It also requires monthly payments and fees which depend on your location. This could be a bit expensive if your business is still new.
Square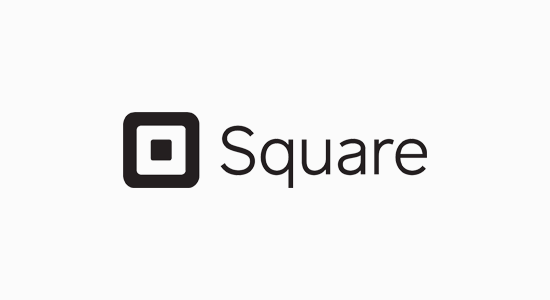 This excellent payment gateway is perfect for business with physical stores and delivery options.
It's available in US, Canada, UK, Japan and Australia. The fees are different for each country but it does, however, offer a fixed transaction rate.
It syncs your Square account and your site, and you can add products to your account, which will automatically be added to your online store.
Square provides the option for recurring payments when used with WooCommerce Subscriptions extension.
Authorize.Net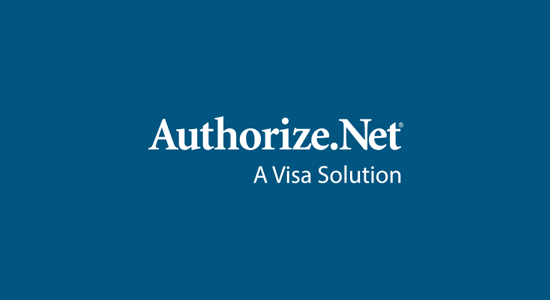 This popular payment gateway is used by thousands of businesses in Canada and the United states, UK, Australia and Europe.
With the WooCommerce extension users are provided with an excellent checkout process while using a credit card. They remain on your site while the transaction is processed on Authorize.Net servers in the background.
It supports recurring payments for subscribers of WooCommerce, is very user friendly, allowing customers to save their payment method and use it again later.
WooCommerce Payments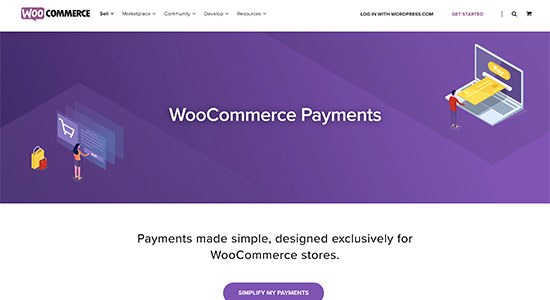 This payment solution offers a better checkout experience and a greatly integrated payment gateway for your store.
For now, it's only available in the US with products being sold in US currency.
The transaction fee is 2.9% + $0.30 for a transaction and US-issued cards only. An additional 1% fee applies for all cards issued outside the US. This makes it a bit on the expensive side.
Which is the best payment gateway for your website?
The best option for you is the one which offers the best fees for your business type, has availability for your location and provides great user experience.
Stripe would be an excellent choice as it's considered the best payment gateway for WooCommerce. It offers customers good check out experience, availability in over 40 countries and competitive transaction.
Autorize.Net and PayPal both offer similar features, however PayPal does not provide good check out experience leading to a lot of abandoned carts.
It's good to offer cutometers more than one payment gateways, as it increases store conversions. You can add live chat and email marketing to boost your sales.
Share with us your experience with different payment gateway options and drop a comment bellow!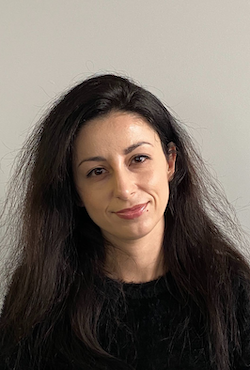 Nadejda Milanova