One of the reasons WordPress is such a popular platform, which continues to increase daily, is the ease with which you can use features and widen the usability using different plugins and tools. The core installation of your site will not be affected by integrating plugins but in turn will make it more valuable.
One of the popular ways in which influencers and bloggers use plugins is to manage different projects and spread their content. Creating an organized system is essential for productivity. If you skip this step, then your project will be a mess.
Thanks to the millions of users of WordPress all over the world, a huge developer community works hard on creating new plugins every day. If you decide to use a new plugin with project management in mind, you would need to choose from the thousands of available options out there.
We have gathered today a list of the best available plugins for you to use for project management.
Best WP plugins for project management.
WP Project Manager Pro
This plugin stands apart its competitors as the best project management plugin on the market. It's entirely open source and with plenty of potential for a full-fledged project management system.
Some of the features include user management, project creation, file attachments, messaging, commenting on tasks connected to projects.
With the pro version you have a calendar with included drag and drop functionalities, milestone tracking, extended privacy settings and much more.
In order to further enhance functionality, you can use add-ons by integrating different plugins such as BuddyPress or WooCommerce.
SP Client Document and Project Manager
With this easy-to-use and at the same time pretty advanced plugin, you can manage your files and documents easily.
This tool gives you the opportunity to upload, track, organize, and even share your documents. You have control over accounts, clients, separate documents and so much more.
With the premium version you have some features such as custom fields, responsive layout, thumbnailing projects, email notifications, and file collaboration.
Support is available for adding a dashboard for clients or integrating Google Drive or Dropbox import facilities.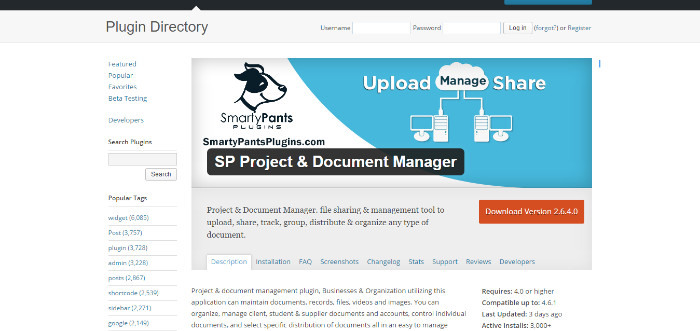 WP-Client Pro with PM Extension
This a quite the popular tools for business app plugins. It gets often updated every few weeks or so.
It's a favorite among users thanks to its high level of customization, with the ability to activate or deactivate some functions, permissions, commands and more. Some other functionalities include changing email IDs, making new templates, changing design, color and layout.
Keep track of freelancers and employees by giving each of them their own login credentials.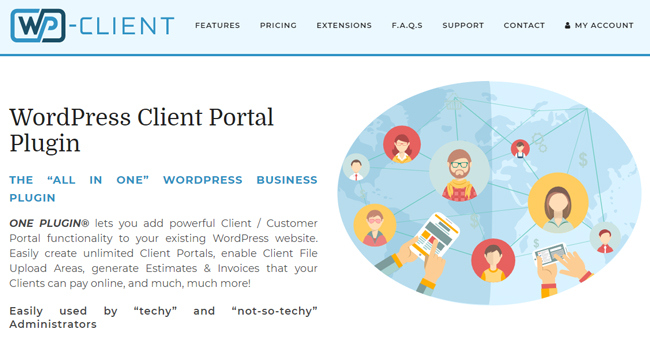 WordPress Task Management
This premium plugin function from the backend of your website. it has all the basic features you would need from a project management system.
You can track your projects, as well as those of individuals and organizations. This way you keep everyone on track.
You can generate different reports, track user activity, and more.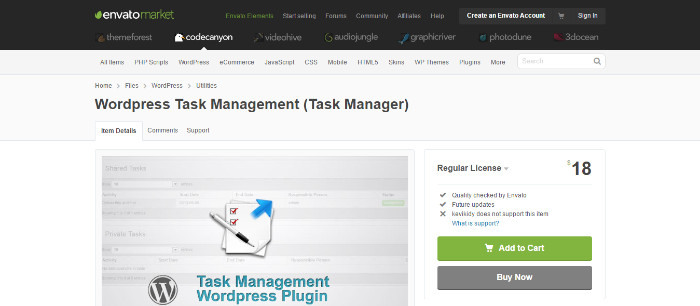 Project Panorama
A very robust plugin with quite the user-friendly interface and rich on features. A key feature is the use of different visuals in order to make the whole process more intuitive.
You have features such as creating unlimited project tasks and phases, and not to mention communication options for keeping track of the project.
You have the pro and lite version. With the latter you have some basic features, while the pro offers a detailed outlook on where you stand with your project.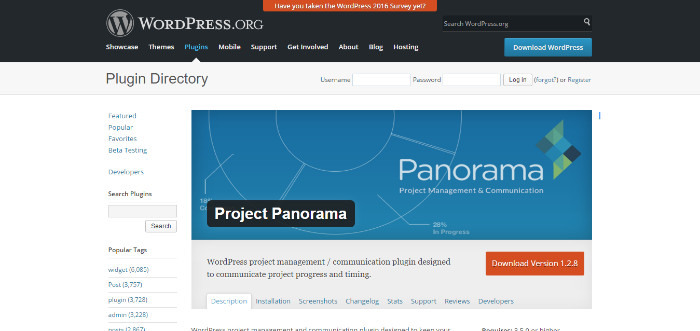 Kanban for WordPress
Known as one of the best project management systems available, this plugin offers the ability to build your own project management system inside your sire. The plugin can also be used as a CRM.
It offers a dashboard equipped with some very unique features, as well as the option to edit projects with just one click. You can make some custom changes to the board so that it suits your customer's needs.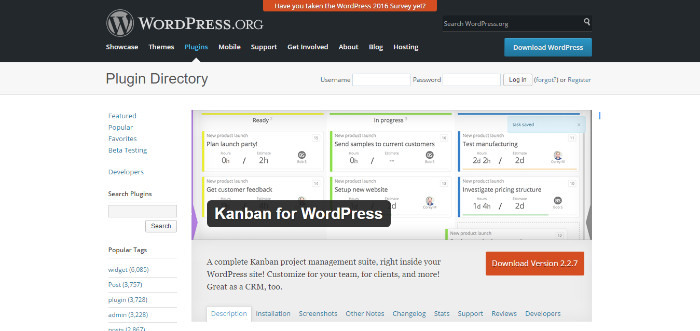 BP GMT System
BP GMT System can assist you in adding tasks and subtasks to your dashboard, as well as sync different tasks with categories, projects and tags,
In order to create a task, you need to use TinyMCE after which you can set each task as completed or pending. You can use all sort of filters to sort them.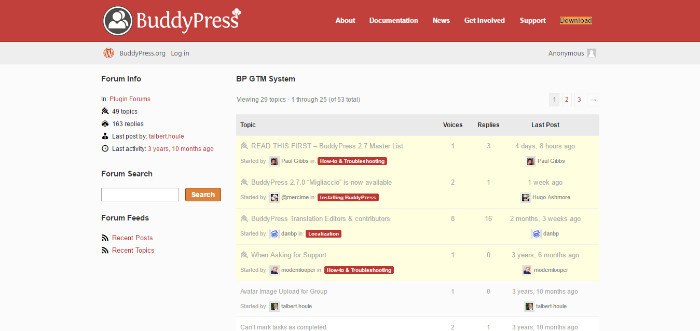 Conclusion
From using free plugins or frameworks extendable by premium addons, with the help of WordPress you can manage all of your clients, projects, and suppliers. The best choice is to stick to a plugin which integrates with any type of business environment.
The best tool choice has to do most often with your personal workflow and interface preferences.
Share with us what are your personal preferences in terms of project management tools!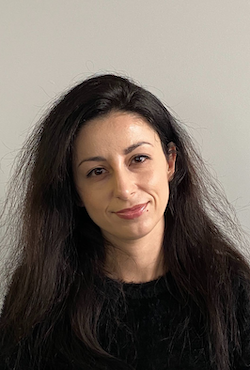 Nadejda Milanova