Making money out of your website, especially if you are not selling any products or you are a beginner blogger, can be quite difficult. However, there is a way, and it goes by the name of Google AdSense.
First launched in 2003, AdSense has been helping users make a profit from their sites without the need of advertisers. No matter what industry you are in, almost anyone can be part of the Google AdSence network.
If you have just launched your blog, or already have a website which you wish to monetize, then AdSense could be the answer you were looking for. With the millions of advertisers, part of the AdSense community, the likelihood that someone would be willing to invest in your website is very high.
Here is what you need to know about Google AdSense and how it works.
What is Google AdSense?
As mentioned above, AdSense is Google's way of helping publishers and site owners match up for their adverts. In this way it's very similar to AdWords as they both work alongside when matching publishers and advertisers.
If you have ever made an Adwords campaign, you know that you can use the Search or Display partners network. When Adwords was initially released, advertisers could only target keywords on Google, which in turn limits your audience.
However, 3 years later, Google made the ingenious idea to let site owners display ads on their sites, splitting the revenue. Today almost any site can become part of the AdSense program. If the website meets the necessary criteria, it's allowed to display ads on behalf of Google.
Every time a user clicks on these ads, the site owner receives 68% of the revenue.
How to Make a Profit with AdSense?
If used correctly, AdSense can help website owners make a lot of money. The first thing you need to do is to apply to become an AdSensepartner. After submitting your application, the process of approval can take up to a few weeks, given how many applications Google receives per day. If your website meets all listed criteria, quality metrics and traffic, you will get approved.
Once that happens, you can now start running ads. The installation is quite simple, all you need to do is copy the code from your AdSense dashboard onto a chosen page. The best option is to have around 2 ads per page, as less would be ineffective and more would look spammy. The last thing you need is to put off users with a website covered in ads.
Earnings
After you've got your account approved and your ads installed, your next question is probably how much can you expect?
The downside is, it's hard to calculate.
The main reason is that there are many factors which are considered when calculating your monthly earnings and it varies from site to site.
The first factor is the industry your website is aiming for. Because of Google's algorithm, your site will only display ads related to your niche. If your website is related to healthy lifestyle and fitness, then the related keywords would also be regarding health. The ads and keywords will be displayed depending on how Google views your website.
Once you figure out the industry, time to work on the cost per click. Do your research with the help of tools such as UberSuggestgetting a rough idea of how much is the click cost for a specific keyword. Make sure to note, that prices for keywords on the Google Display Network are a lot lower compared to the Search network. For comparison a search keyword with a cost of $30 might cost only 3$ for a click on the display network.
Another thing you need to take into consideration is the number of visitors for your website and how many clicks your ad will get. This depends on two main factors: your SEO and the placement of your ads.
Unless you relay solely on social traffic you are probably getting most of your visitors from Google and other search engines. Knowing the number of visitors your site will get can help you get a rough estimate of your earnings. The more visitors go to your website, the more clicks which results in more profit.
Finally, you need to calculate the average click-trough rate, and then you can get an estimate of how much you could earn from AdSense.
How do publishers get paid?
You are probably wondering how you will receive the money you've earned?
Depending on your payment address, there are several forms of payment available, such as Electronic Funds Transfer (EFT), EFT via Single Euro Payments Area (SEPA), wire transfer, checks, and Western Union Quick Cash.
The downside is Google requires a minimum threshold of $100 before you receive any payment. For smaller sites and blogs this could mean waiting sometimes for month before receiving any money.
Creating a successful ad
To attract and engage your audience, it's important to make your content according to their needs.
Think mobile
More and more users are using their mobile phones when searching. According to Adobe, smartphones have accounted for a huge part of the online shopping traffic, especially during the holiday season with 51% of visits.
Keep your content short, with less ads. As per a recent Google study, users disliked mobile pages with ads covering more than 30% of it and flashing animated ads.
Insert keywords into your content
In the last two years mobile searches for "best" have increased over to 80%.
Black Friday searches have increased by 1150% on Google.
A trending search phrase is "Where to buy".
Keep up to date with trends
The Google Trends toolwill help you find out the hottest internet search topics for your audience. Also, video content is getting more and more popular.
SEO
Get your site on Google! Understand the basics of indexing, crawling and how Google search works. Keep publishing content, users are always searching for new tech, gift ideas, downloading apps.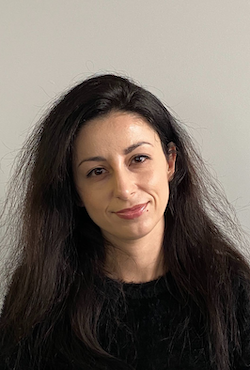 Nadejda Milanova