Creating a website for your portfolio gives you the opportunity to showcase anything you want. Your products, services, completed projects, awards, photography work, anything you are proud of can be presented to your audience. If you are in the field of creative design (anything from web design, painter, artist, writer), a beautifully crafted website is especially important when attracting new clients and growing your business.
Do you really need an online portfolio?
A lot of new opportunities can come on board once you have successfully launched your online portfolio. If presented well, visitors will be able to enjoy the quality of your work and in the process become your ambassadors.
If your website is business oriented, you can share the services your company offers. Your portfolio will showcase future and potential clients your previous work.
An online portfolio will not only attract new business opportunities but will connect you to like-minded individuals who wish to evolve their business in the same direction as you.
Build your online portfolio using WordPress
Now that you know why you need an online portfolio, it's time to start creating one.
1.Hosting
When it comes to website hosting, there is a huge number of companies suitable for your pocket. Fixed.net offers fast, reliable and fully managed web hosting, inclusive of all our site maintenance plans. Built atop Google Cloud Platform, our hosting comes with the cPanel control panel, which lets you self-manage your hosting and offers unlimited email accounts.
2. Choose a Domain Name
When choosing your hosting provider, it's handy to have your domain name ready. It's unique for your website alone, so make sure you choose wisely, as it can be quite complicated to change later.
3. Install WordPress
As the world's most popular CMS, it comes to no surprise that WordPress Is very user friendly and easy to install. After reaching the log in screen, enter the password and username you created when you installed WordPress and enter the URL to your website. Once there, start creating your online portfolio.
4. WordPress Portfolio Themes
The platform has a huge collection of free and premium themes for portfolio. You can check out all free themes on WordPress.org by searching "portfolio". The results will display all available themes which are appropriate when creating your online portfolio.
5. WordPress Portfolio Plugins
While WordPress themes for portfolio are focused mainly on creating an online portfolio, you can simply use a multi-functional theme while utilizing plugins. You can look through the free portfolio plugins on WordPress.org. Paid versions are also available if you wish to add premium features to your website. Do some research when choosing the ideal portfolio plugins which would match your requirements.
What features should you be looking for when choosing a plugin? You should consider some of the following when doing your research:
Support for unlimited portfolios, rows and columns.
The option to build your portfolio free of charge or at a reasonable price.
A rich collection of templates which would make it a lot easier when making your portfolio.
A visual builder – it will help you get a preview of what the gallery would look like in advance.
Integrations with page builders and themes.
Some of the best WordPress portfolio plugins are:
Portfolio Gallery – one of the most popular and top-rated free portfolio plugins. With the help of responsiveness, lightbox options and filters you can launch a beautiful gallery.
WP Portfolio – a paid plugin which gives you tree options: website, image or video portfolio. It's great if you are a designer or developer.
GridKit Portfolio Gallery – with a loyal fanbase of WordPress users, this plugin is for those of you who want a little more creative image portfolio. It has the option to feature a YouTube Video Gallery, choose from client logos, team member images, audio clips and maps.
After all elements are in place, start creating your portfolio. Build a Portfolio Page, customize it and add it to your website's menu. Make sure to add more vital pages such as About Section, Contact, Services, etc., as all of them are incredibly useful and necessary for your portfolio website.
What tips can you recommend when building your online portfolio? Share in the comments bellow.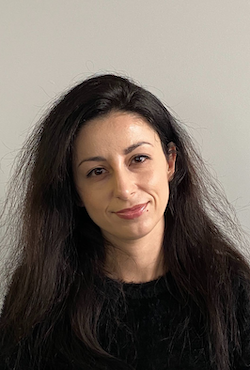 Nadejda Milanova