There are a lot of benefits to accepting PayPal as a payment option on your WordPress website or, indeed, any website. Regarded as one of the largest online payment merchants in the world, it allows users to send and receive money almost anywhere in the world -- including to your business if you set up your site to receive such payments.
By adding a PayPal plugin to your WordPress site, you'll be making it as simple as possible for your customers to make a payment. Studies have shown that flexible payment options are one of the most effective ways to reduce "shopping cart abandonment." Thus, the result of adding PayPal to your site could well be increased sales.
In this blog, we'll dive into everything you need to begin accepting PayPal payments on your site. We'll run through the different ways to do it, PayPal variations, and other features of using the payment platform.
What are the different ways to take PayPal payments through my WordPress website?
There's more than one way to integrate PayPal into your website. In fact, there are many. While PayPal will handle the purchase transactions, in order for that to happen, you'll need to connect your WordPress website with the platform. And the way you do that is by adding a WordPress PayPal plugin to your website.
As we said above, there are plenty to choose from. Yet, while they'll all do the job, there are some that are more highly regarded than others.
Perhaps the most popular option, with beginners at least, is WPForms, which more than five million WordPress website owners use. The scope of WPForms extends far beyond PayPal -- you can use it for more or less anything that uses forms, for instance. There's a specific WPForms add-on, however, that allows WordPress users to accept PayPal payments, and it's very good!
Another option is MemberPress. This is suitable for people that don't sell brick and mortar goods but, rather, offer digital goods. For example, courses, digital downloads, and exclusive content. This plugin already comes with PayPal ready to go, so you won't need to download an add-on; you'll just need to input your PayPal details, and you'll be good.
Do I need WooCommerce?
If you're selling goods via WordPress, then you'll probably have heard of WooCommerce. It's similar to the plugins that we mentioned above, but since it's grander in scope than WPForms and MemberPress, we think it's worthy of its own heading. The advantage of WooCommerce is that, first, it was built with eCommerce stores in mind. And second, it's really easy to integrate PayPal. You can sell all sorts of items using WooCommerce, including material goods and services, and it also makes creating shipping labels and calculating tax a breeze too. It's by far the most popular WordPress plugin for eCommerce sites, and that's a title that they have rightly earned.
What are the different types of PayPal gateway
You can customise your PayPal payments through the use of different gateways. There are two available. One is Payflow Link, which is both affordable and PCI Compliant. It works straight out of the box, and there's no setup fees or monthly charges.
The other option is Payflow Pro, which is much more customisable. It allows you to build the checkout experience that you want your customers to have. There's no setup fee, but there is a monthly charge of $25. It's for larger companies that want to be more in control of their payments.
What is PayPal Express?
PayPal Express is a feature that makes it easier for customers to complete a purchase. It's also called PayPal Checkout and essentially streamlines the buying process. If the customer already has a PayPal account, then they'll just need to log in, check their details, and click the 'buy now' button. This all happens without leaving your website. Rather, a small external window pops up, prompting the user to log in. Once they've made the payment, the window closes, and they're directed on your site to the payment confirmation page.
PayPal Express is beneficial for both customers and merchants. For customers, it makes things easier -- and they feel more secure. And the same can be said for merchants. For them, it's more secure. They don't receive any of the customer's confidential payment options, which helps to reduce the burden of PCI Compliance.
It's important to note, however, that while this service is free for customers, it's not free for merchants. You'll be charged around 2.9% of the overall transaction, plus $0.30 each time a payment is processed. Most merchants are more than happy to pay those costs, however, because of the increase in sales that the payment method can bring.
Can PayPal also take cards?
One of the key advantages of PayPal is that it's flexible. A customer doesn't necessarily need to have money in their PayPal account in order to make a payment for an order. The platform also allows customers to make a payment just by using their credit card -- they accept American Express, Visa, MasterCard, and Discover. If they already have an account and have one of their cards saved, then they'll be able to pay you just by logging in, even if they don't have their card to hand. It's also possible to make a payment with a bank account. This means it is an alternative to gateways like Stripe.
Conclusion
As we've seen, it couldn't be easier to accept payments via PayPal if you have a WordPress site. With so many plugins available, there'll likely be one that's right for you, no matter what type of goods and products you sell. Indeed, in an age when customers value the flexibility of payment more than ever before, it could well be essential to offer this type of payment option.
If you have any trouble setting up or managing your PayPal plugin, then be sure to get in touch with us here at Fixed. We're experts when it comes to WordPress technical support, so you can rest assured that you're in good hands.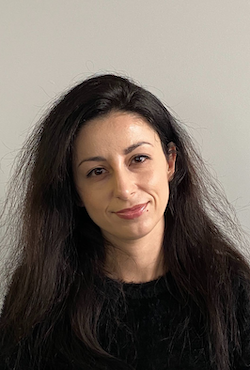 Nadejda Milanova