It's important to stay up-to-date on the latest tools and news in the WordPress community, no matter the role you play in it. Developers, designers, and users alike have to follow WP news.
Podcasts are a fantastic way to keep up with the WordPress community and a great tool from which to learn about new WordPress releases and products. Get useful tricks and tips on how to optimize your website performance, or simply keep up-to-date with the community. Especially for those of you who don't have the time to constantly read articles, podcasts can be a great way to enrich your knowledge while driving, exercising, or any other activity you can do while listening to it.
In the recent years podcasts have evolved, with shows constantly being cancelled and new ones introduced. Today we will present to you a list with the best WordPress podcasts you can listen to this year.
Matt Report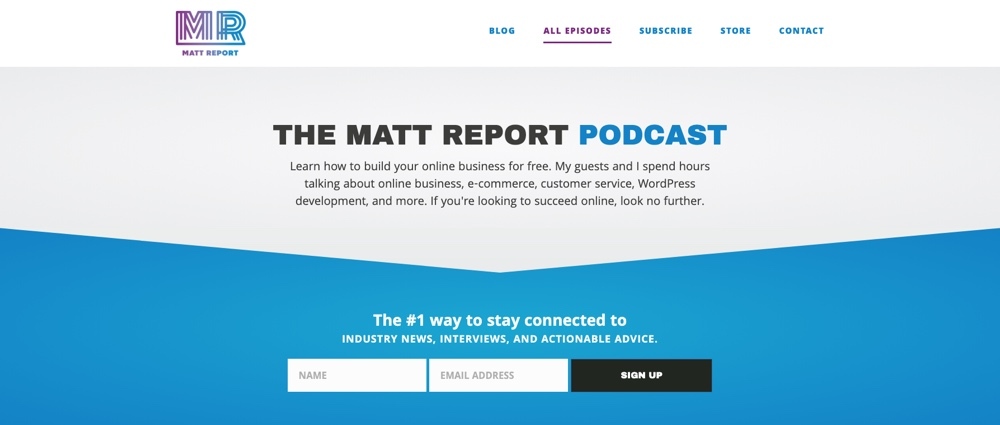 After managing to turn his small freelance shop into a big agency, Matt Madeiros created an excellent way to connect with the WordPress community and assist a lot of digital businesses with their WordPress websites. Matt Report includes interviews with business owners and web consultants all of which run their own businesses. The podcast was first launched in 2012, discussing subjects such as marketing tactics, how to start your website, and e-commerce.
WPwatercooler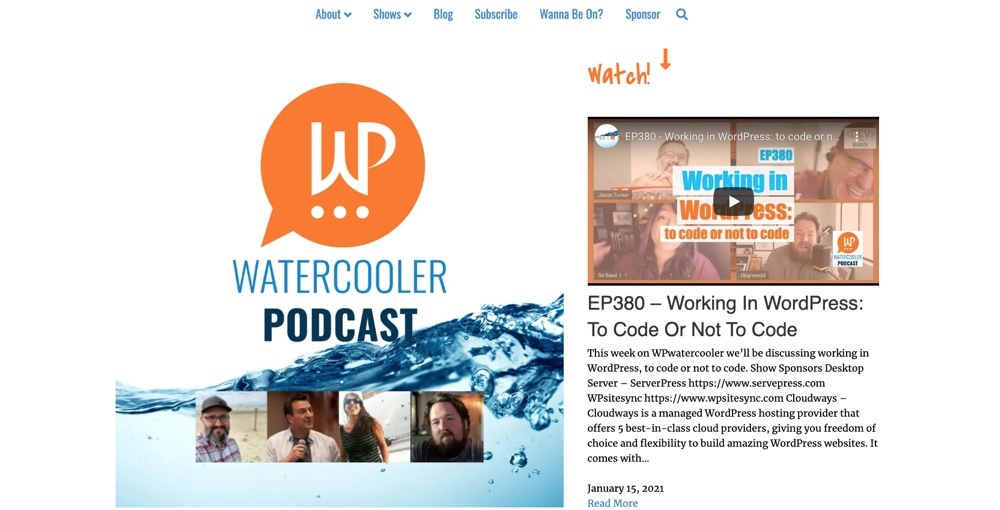 This light hearted entertainment podcast launched in 2012, where are the host Jason Tucker invites various members of the WP community and they discuss how WordPress changes lives and businesses.
Hello, WP!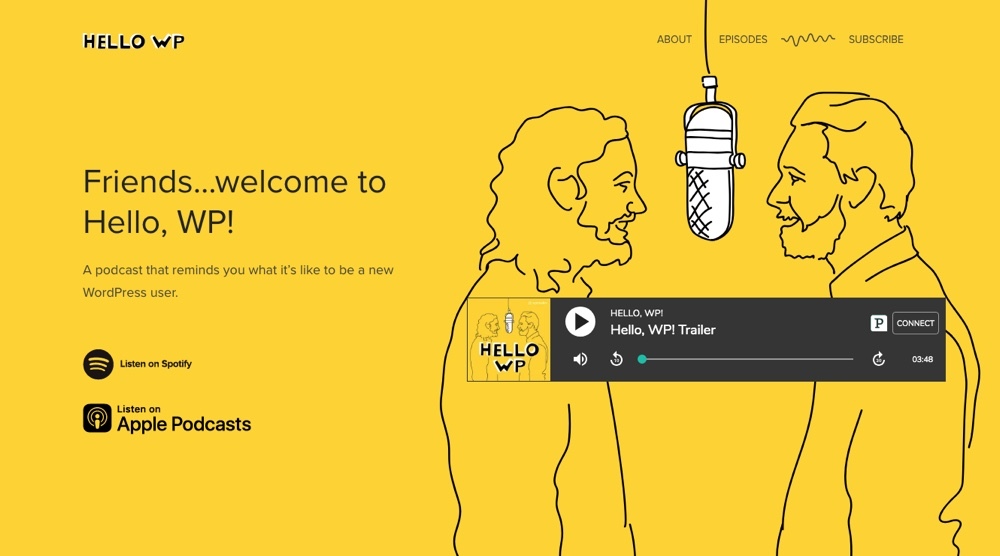 The podcast covers all the basics such as plugins, themes, and WordPress in general which is a great way to familiarize yourself with the famous CMS. It was created in 2019 and although it's not regularly updated, it's worth a listen.
The Kim Doyal show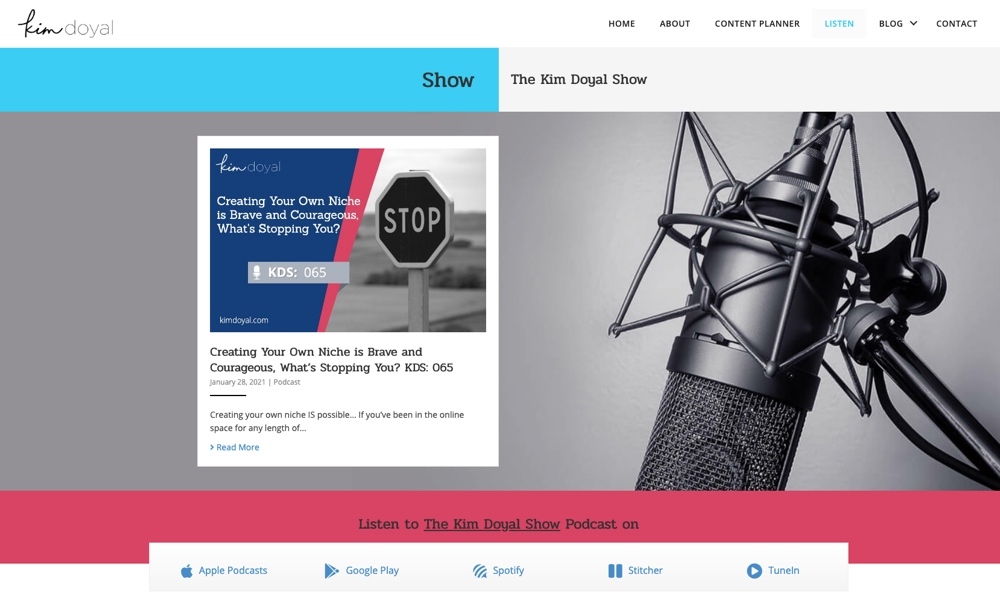 Kim Doyal launched this self-titled podcast as a way to help other intrapreneurs create their businesses with WordPress. It is not a technical podcast, as she discusses the platform in general and some business topics with her guests. The different episodes focus on subjects such as email marketing, SEO, and more.
KitchenSinkWP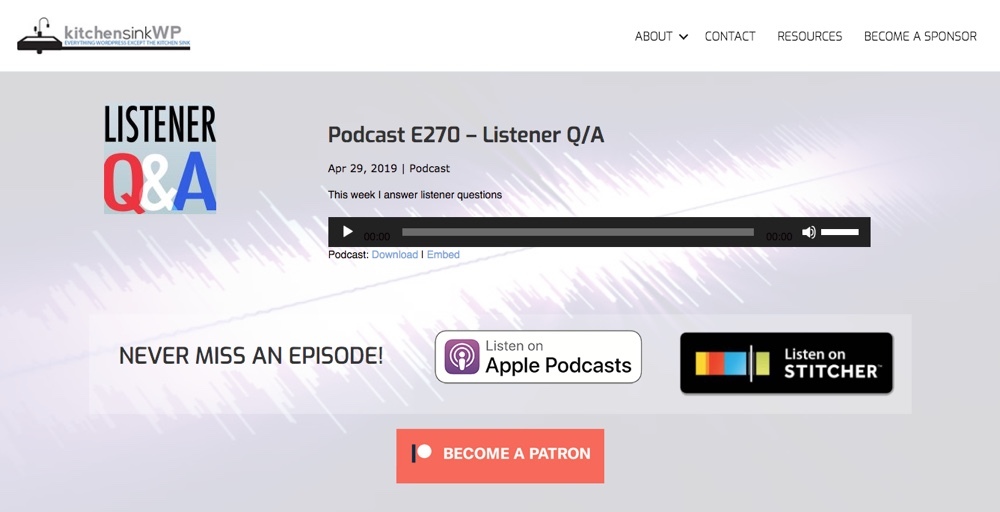 The creator of this podcast Adam Silver, used to be a photographer now turned WP professional who launched the podcast so that he could share everything he has learned about the platform over the years. He discusses everything WordPress related, such as hosting, events, and news, while also interviewing some very interesting members of the community.
Post Status Draft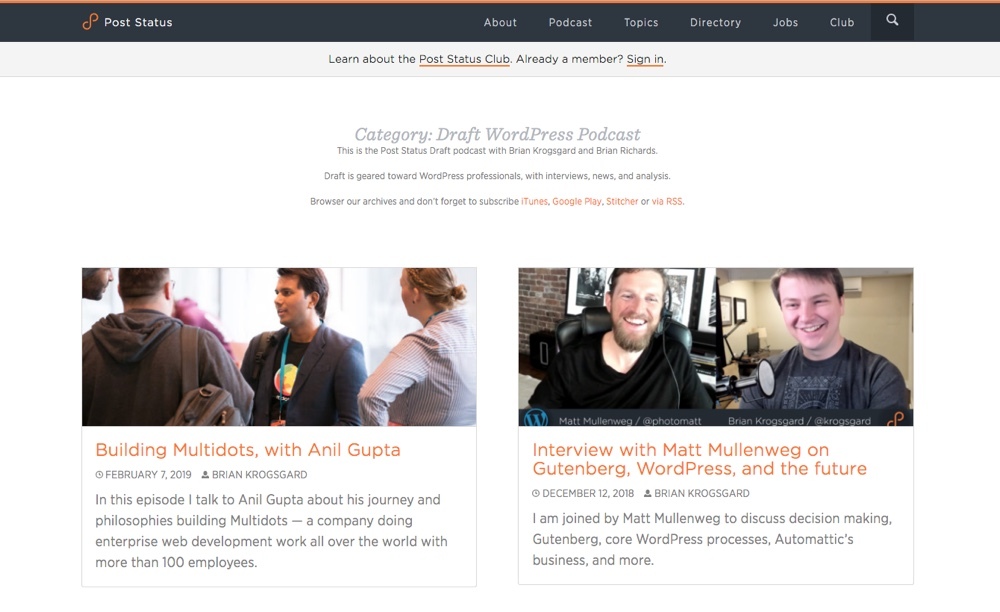 The podcast is hosted by Brian Krogsgard and Joe Hoyle. They cover information and news for WP professionals, and specifically conversations, interviews, and editorials related to WordPress and the online community.
Do the Woo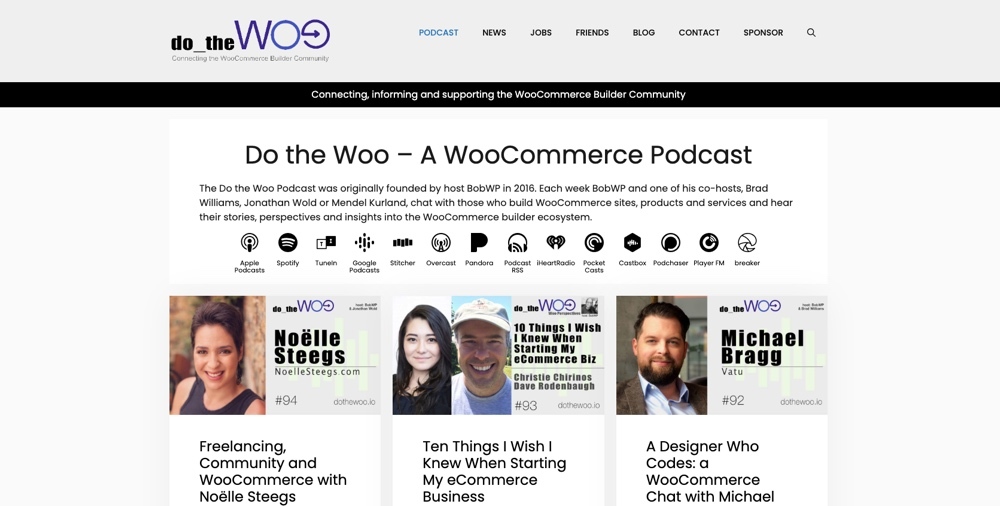 Bob Dunn is a dedicated WP teacher and the creator of this podcast. The topics focus on WooCommerce, popular plugins and some useful information for e-commerce store owners.
Imagely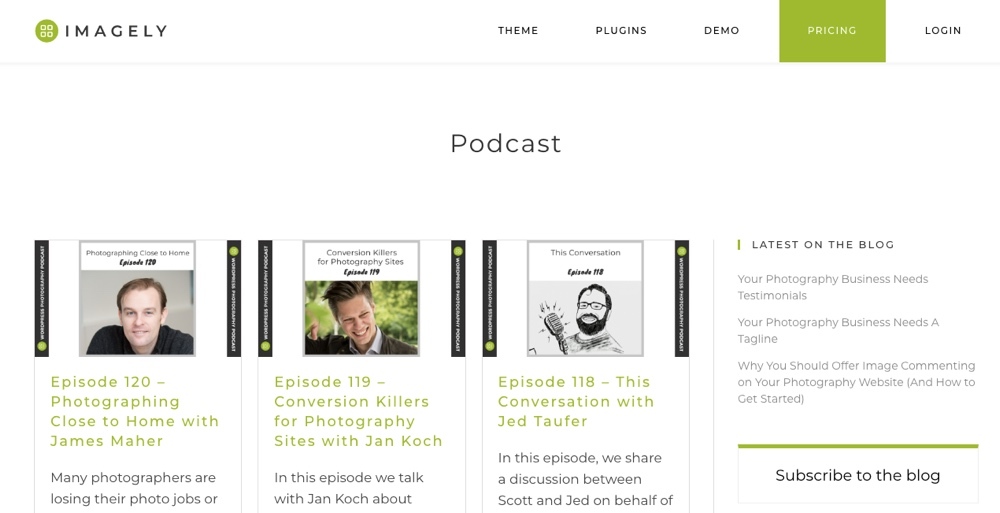 For those of you who are not aware, Imagely is a company which focuses on creating plugins and themes especially designed for photography. Their podcast disscuses mainly advices and tips on how to manage your photography website on WordPress. They still, however, talk about more general photography tips, as well as some WP management topics.
Your website engineer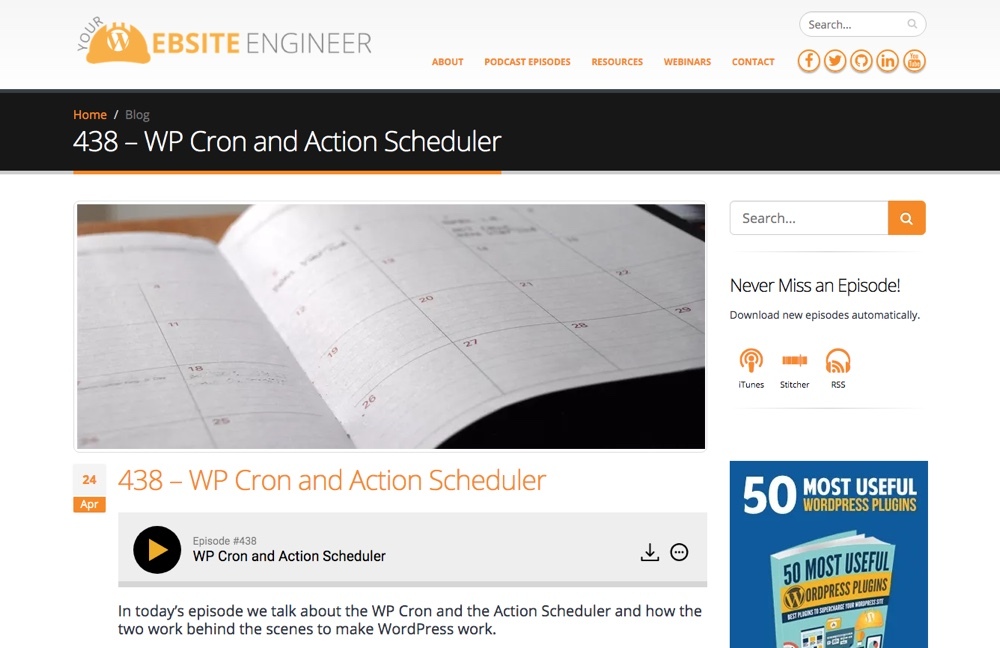 This is probably one of the longest running WP podcasts and it offers practical advices for maintaining an operating your WP website. Every episode focuses on specific WordPress features or related products and plugins.
WP-Tonic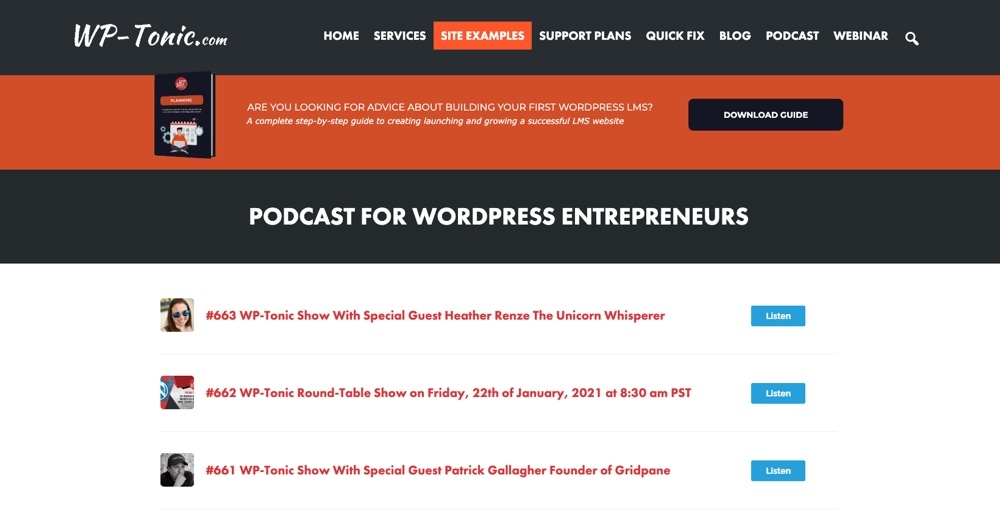 Do you want to learn how to host your online courses with WordPress, WP – tonic is an interesting podcast which focuses mainly on learning management systems for WordPress. It offers tips on marketing, course building, and many interesting guests.
WP plugins A to Z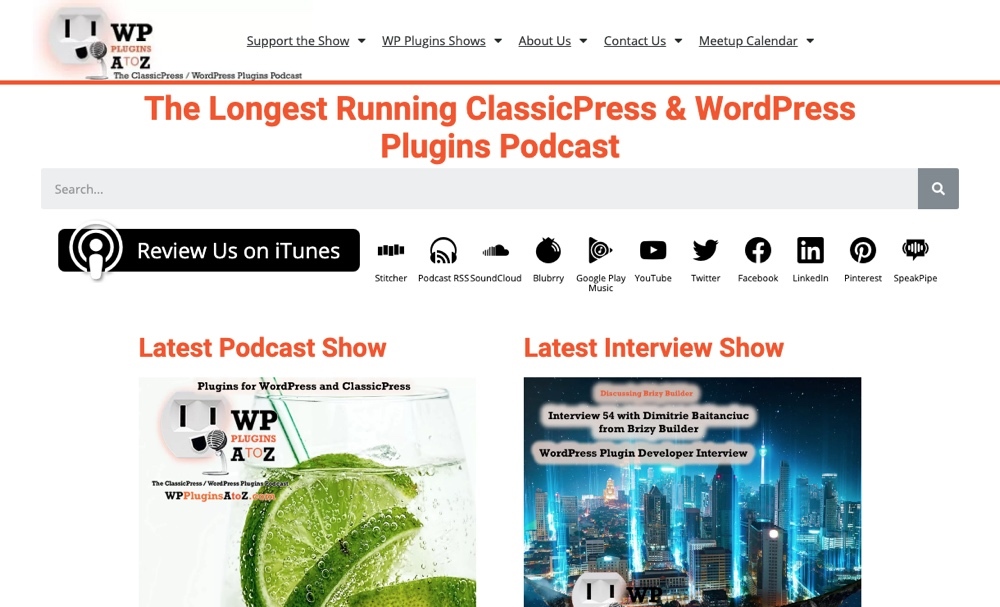 With this podcast you can learn tons of new information about plu-ins. It covers all things related to this topic, provides interviews with top developers, discusses current plugin vulnerabilities you need to know of, new releases and more.
Women in WP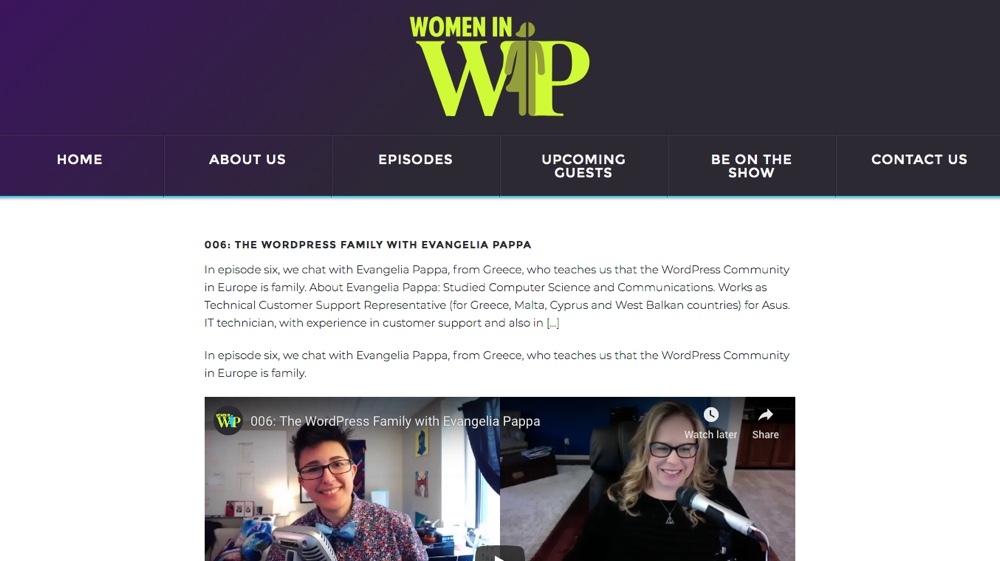 Tune in twice a month with this podcast hosted by Tracy Apps, Amy Mason, and Angela Bowman – all three of them are experts in the WordPress field. Every episode offers guests which discuss different topics such as development, design, blogging and marketing, all of this in the WordPress niche.
LMSCast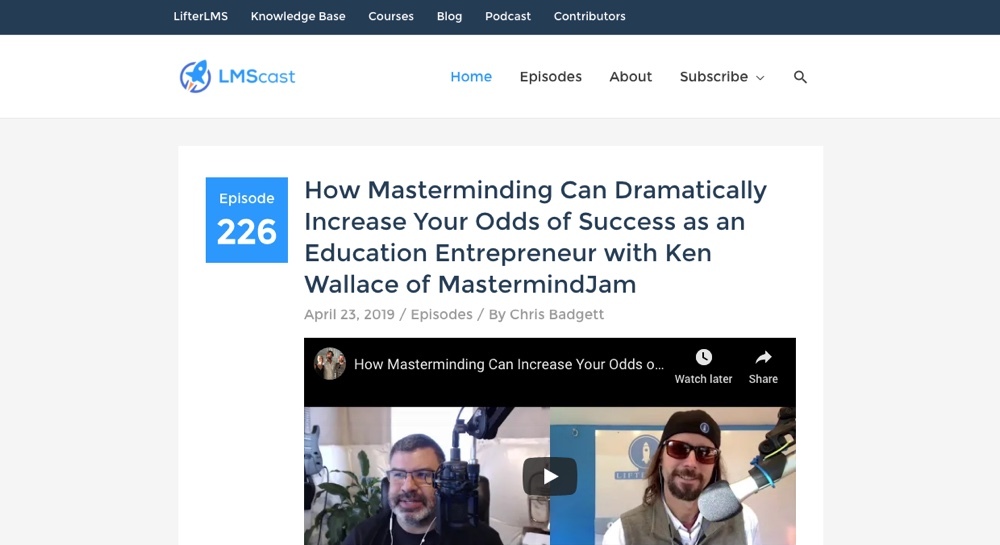 This is one of the top WordPress LMS and course management systems for WP. But were you aware that they were also a podcast? They will help you to learn how to manage your course-based business as they cover topics ranging from how to guarantee your success, marketing your courses and building a membership website.
WPMRR Podcast
The WPMRR Podcast is directed at helping you increase your revenues by using your WP business. They offer episodes on freelance consulting, time management, marketing and sales tips, and more.
WP Coffee Talk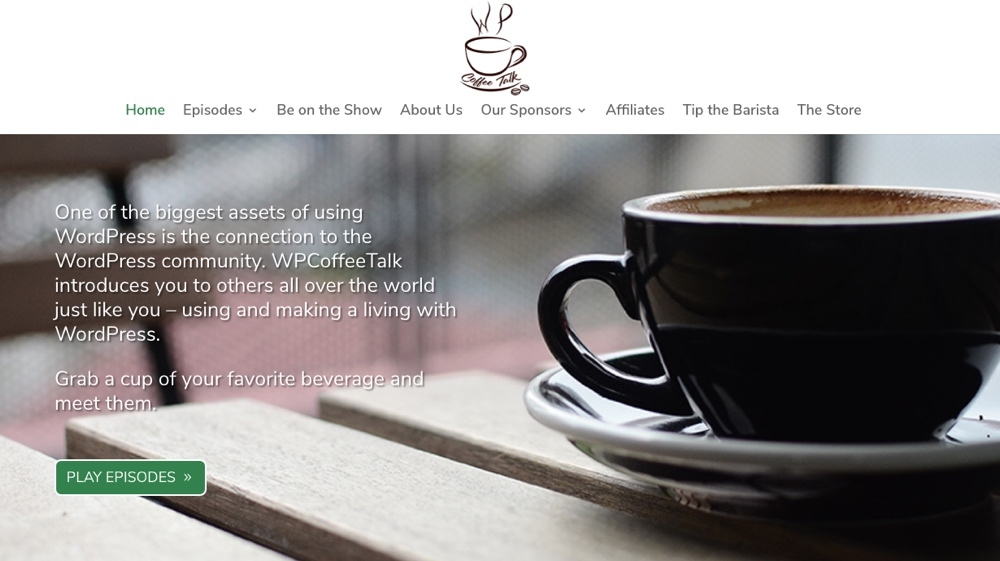 The podcast streams new episode each week which focuses on the people in the WP community. The episodes are structured in an informal way, which allows for a more natural conversation to take place, such as two friends having a cup of coffee.
Conclusion
Keeping up with the WordPress community is important for any site owner, developer, and user alike. It provides a good way of knowing what's happening, and how this might affect your business.
Check out your favourite podcast from the list we provided and share with us your thoughts!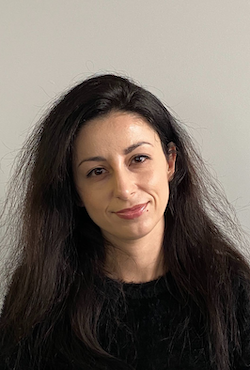 Nadejda Milanova