Ever since Automatic bought WooCommerce in 2015, it has become the most popular e-commerce platform. But are there any alternatives to it? In this post we will discuss all other available options (and there are plenty!).
In today's digital landscape nothing changes faster than technology. New platforms are launched all the time, existing ones are acquired, while older ones are shut down almost on daily basis. Is it wise to rely on just one eCommerce tool?
WooCommerce – the absolute eCommerce market leader
Currently WooCommerce powers over 3.3 million websites with over 30% of eCommerce market share. This makes it the most installed eCommerce platform on the web. On WooCommerce's official websites you can view data, stating that the plugin has been downloaded over 75 million times.
Finding a quality alternative for WooCommerce is getting more and more difficult for WP users. However, a number of eCommerce plugins developed at the beginning for WordPress, have a loyal fan base, so let's check them out.
WooCommerce Alternatives
Cart66
If your biggest concern is security, look no further. Cart66 focuses not only on security, but it comes with a variety of sales-enhancing features.
The plugin offers two subscriptions. The first one comes with the standard features such as:
Built-in CDN for additional security
PCI-compliant hosted payment portal
Over 100 payment gateways
Secure hosted payment page
Advanced tax rate and shipping calculator
Sale of physical or digital products
MailChimp integration
Coupon integration
The second subscription plan is significantly more expensive, but it allows you to manage the whole shopping experience from start to finish.
Easy Digital Downloads
One of the few free ecommerce plugins, Easy Digital Download is great if you are looking to sell digital products like e-books, images or software and you just need a simple store setup. Features beyond adding products and discount codes requires an upgrade.
Best features:
Free of charge
Easy to create digital product pages
Works with popular payment systems like Amazon and PayPal.
Integrated reporting system
Discount code creation
eCommerce Product Catalog Plugin by ImpleCode

The plugin, which is also free by the way, is ideal if you are looking to create and manage a physical product catalog, made easier with a drag-and-drop catalog builder.
Highlights:
It's free
Option to customize design or use pre-made templates
Drag-and-drop builder
Works with over 150 currencies
Build a product catalog for up to 100 000 products
Control over shipping options
Included breadcrumb functionality
SEO friendly
WP eCommerce
If you are looking for something different and a step up from the standard eCommerce plugin, you should give this a try. It's user-friendly in terms of setting up a store, but also made with the developers in mind, offering a great number of API's to extend further your store's functionality.
WP eCommerce uses the same model as WooCommerce, but the eCommerce platform is free. There are however a limited number of add-ons and extensions you can purchase.
Highlights:
Compatible with payment systems like Stripe and PayPal.
Easy management of tax and shipping rates
Managing coupons
Processing refunds, configure for recurring billing
Sales monitoring within the tool
WP Easy Cart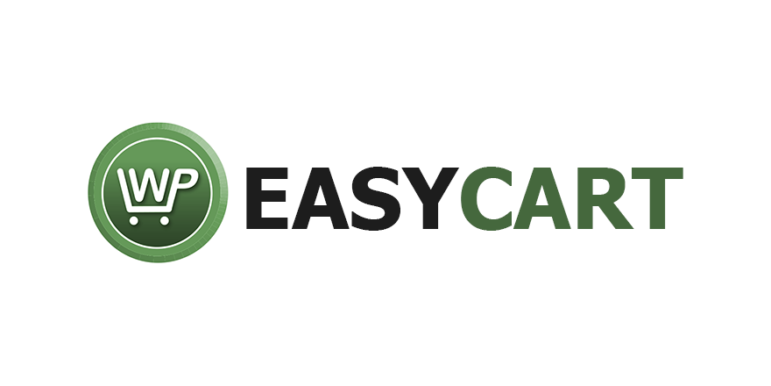 Another free plugin to consider instead of WooCommerce. WP Easy Cart is very easy for installation and can add a straightforward shopping cart. You can sell both physical and digital products, and can achieved the desired look by playing around with the settings.
Highlights:
Free
It comes with included several menus, widgets, and easy to manage features – price, filters, specials, categories and more.
Live shipping, internationalization, payment integration with numerous systems.
Advanced product settings
Google Analytics integration
Coupons and promotions
Administrative software
Social sharing
Ninja Shop
This plugin promotes itself as "the quickest way to start selling on WordPress!". Further information on its features can be found in the site's documentation section.
The installation is quick and easy and guides you the whole time through the process. The customization however, requires some knowledge in CSS, while the plugin itself is still in development.
Highlights:
It's free
Very light and easy to install
Features and options can be turned on and off and used when needed.
Zoom features for product images.
Other platforms to integrate with WordPress
You have some other options when building an eCommerce site with WP. This includes the following platforms bellow:
Shopify
Shopify generates a buy button code which you can copy and paste as to add products to your website. Once you choose the products you would like to be featured and drop the Buy Button into place, you will see a standalone mini-storefront on your blog or site which connects to Shopify's secure shopping cart platform where product details, images and process are displayed. This is a great option for an existing WP site and a Shopify shop.
BigCommerce

BigCommerce will provide you with a scalable headless ecommerce on WP with the help of a plugin.
It allows you to link to your BigCommerce account and display your products with embedded store images inside your site on the front-end while at the same time handing thinks like processing payments, catalog management and so on.
If you are not very familiar with HTML and CSS, this is a good option for an eCommerce site. As this plugin supports WP standard method for overriding template files you can customize product cards and lists, modify designs, and all of this without the risk of losing the changes after a plugin update.
Should you switch from WooCommerce?
If you don't want to build a store or run an eCommerce business, there are other options available. WooCommerce has, however, one step ahead of other platforms due to its long-standing presence on the market.
Like all business organizations, web development is driven by economy factors, therefore it's expected to gravitate towards servicing markets related to growth, which in turn will have a direct impact on your business.
This is why you need to carefully consider your options before switching from WooCommerce.
Nadejda Milanova