Having a website, equipped with all social media links is a must in today's digital age. The hard thing, however, is choosing among the thousand available plugins online.
In this post we will try to outline a few of the most popular and in our view best options, which would make your website linked to all the trendy social medias out there!
Social Snap
A relatively new plugin in the WordPress world, Social Snap has a great designed interface, excellent and visible share buttons, as well as a lengthy feature list.
The downside is that a lot of the features we'll mention bellow are only available for the paid version.
The plugin lets you include share buttons for over 30 social networks in different spots on your pages. Aside from the classic placement options such as floating sidebar and inline buttons, you also have placements like a "sticky bar" or "share hub".
The variety of options for customizing the buttons gives you the opportunity to match them with your website style. Social Snap supports individual and total share counts, the ability to set up minimum share counts as well as recover old ones in case you have moved to HTTPS or switched domains.
You can also control how your social media content looks by editing your social media metadata, as well as see the statistics of your posts regarding engagement by users.
This plugin also supports vertical Pinterest images which is always a great way to get more shares. There is even a built-in migration tool.
However, Social Snap can also get a lot further, aside from the basic sharing functionality. You can also access features such as:
Click to Tweet Boxes – drive more traffic and shares by adding these boxes to your content.
Social media auto-poster – will automatically share old and new posts to your profiles in social media.
Boost old posts – helps you to re-share your older content to LinkedIn and Twitter, as to spark some interest towards these posts again.
Social login – your visitors can login to your site using social networks.
Device targeting – you have the option to display certain networks only on desktops while others only on mobile devices.
Monarch
Designed by Elegant Themes, Monarch is a flexible social share plugin, which is a little on the expensive side.
It helps you display social share buttons from over 35 social networks in 5 different locations:
Floating sidebar
Below/above post content
Automatic fly-in
Automatic pop-up
On images and videos
You can choose the way to trigger your social share buttons for the popups and the fly-ins. It's a great way to boost users' engagement with your posts. You also have customizable buttons and the option to add a social share account.
In addition, Monarch helps you add social follow buttons by using a widget or a shortcode.
Social Warfare
Social Warfare is a very popular social media plugin designed for WordPress, which has both a free and premium version.
We'll mainly focus on the unique features of this plugin, aside from the standard ones like:
Good looking social share buttons
Support for all big social networks
Share counts
Multiple placement options
The features that really stand out, however, are:
Images specified for Pinterest. Unlike other social medias, taller images are very well received on Pinterest. Social Warfare allows you to add a specific image, visible only when your article is shared on Pinterest.
Minimum social proof. The good thing about share counts is that they add proof, but only if someone has shared your posts. To avoid these unpleasant situations, you can specify a minimum number of social counts which need to be met before the plugin displays your numbers.
Customization. With the help of Social Warfare you can customize how your content will look when visitors share it.
Link shortening and analytics. Using your Bitly account, Social Warfare can create links, set up a Google analytics UTM and even Event tracking which will give you a clear picture of how effective your social share buttons are.


Easy Social Share Buttons
This plugin offers one of the lengthiest feature lists you will see. The 4.66/5 star rating from over 24 000 sales speaks for itself – customers like the depth of its functionality.
Each Social Share button supports the following basic functions:
Over 50 social networks
28+ different positions
50+ pre-made templates
25+ animations
Now, let's talk about the advanced features:
Customization of Open Graph data, tweets and more.
Minimum share counts. Avoid the negative social proof by setting minimum number of shares before displaying them.
After share actions. You can display a custom-made message after a visitor shares your content.
A/B testing and Analytics. Check out detailed analytics with the buttons' performance as well as run A/B testing in order to boost your shares.
Popular shared posts. You can view a list of your most popular posts which were shared in social media.
Share count recovery. You can recover your share counts in case of moving to HTTPS or changing your domains.
Live chat. You have the option to display a live chat button for Skype Live chat
MashShare
With MashShare, you can add a certain type of share buttons to your website. If you are a fan of Mashable-style social sharing buttons, then this plugin is for you.
Aside from that, this plugin helps you display both the virtual shares and the actual number of shares which helps you increase your social proof.
MashShare uses smart caching for share counts ensuring it doesn't slow down your website.
If you are interested in basic Mashable-style buttons, then the free version should be just fine for you. If you do decide to go with the premium version, you will have the following features included:
More social networks available
More placement options for the social share button
Click to tweet and Select and Share
Event tracking for Google Analytics
There is also the cool option to ask people to like a chosen page after they shared one of your posts. As they are already engaged with your content, asking for a like right after that is a great way to gain their interest further.
WP Social Sharing
Compared to the other social share plugins, WP Social Sharing is a lot more lightweight. If you simply need to add social share buttons for the most popular social medias, then this plugin will make it as simple as possible.
You can quickly add share buttons for:
Facebook
LinkedIn
Reddit
Twitter
Pinterest
Xing
Before customizing your share buttons, you can make changes to the share text. WP Social sharing uses CSS3 buttons and not images.
Social Pug
A premium social share plugin, Social Plug provides some beautiful out of the-box styles.
In the free version, you have the option to create social share buttons for:
Facebook
Twitter
LinkedIn
Pinterest
You can also display share counts to provide social proof.
If you are a beginner, then the free version should be OK for basic use, however, if you run a serious website, you would want the pro version. Some of the helpful features are:
Minimum social counts
Share count recovery
Sticky share buttons for mobile. The buttons will "stick" on the mobile devices of users
More desktop placement options
Open Graph data
Integration with link shortening tools such as Bitly or Branch
More social networks
Click to tweet
Custom Share buttons with a floating sidebar
The name is a pretty good description of what the plugin does. That said, it helps you add a floating share bar on the left or right side of your site. You can customize your social share buttons by adding a personalized message.
You have good control over which pages and posts the share buttons appear on. Aside from the social sidebars you can add buttons before or after your content.
There is one issue you need to consider. The floating sidebar will not be responsive unless you upgrade to the Premuim version. If you decide to go with the free version, make sure to check the option for Disable Sidebar for Mobile.


Swifty Bar
Despite its lack of popularity compared to other social share plugins, Swifty Bar provides a unique approach.
It's a sticky bottom bar which displays social share buttons, as well as estimated reading time, author details and next/previous post. The idea is to make the content more user friendly and keep visitors interested.


AddToAny
Also known as the Universal sharing platform, AddToAny lets visitors share posts to multiple networks at once with just a simple + icon. You also have icons for your most popular social networks.
In total, this gives you over 100 sharing options in one neat compact interface. The icons can be displayed before or after the content, as well as in horizontal and vertical bars.
The lightweight design ensures a quick loading time.
Other useful features include:
Responsive design
Share counts
AMP support
Integration with Google Analytics
Link shortening integrations
Which one should you choose?
If you are simply interested in the more basic functions, then all of these plugins will get the job done. If you want something beyond that, then the choices are a bit different.
For bloggers and marketers, Social Warfare, Social Snap and Easy Social Share Buttons are the best options. The extra features included in these plugins, will certainly make a difference to your website. If your content does good on Pinterest, then Social Warfare's dedicated Pinterest image is great. Likewise, in order to boost your visitors' engagement, Easy Social Share Buttons after share feature is perfect.
Before choosing a plugin, it would be wise to try out different options for the placement of your buttons and ordering of your social networks to get the best combination and get as many shares as possible.
Which plugin you think is best suitable for your website? Share with us in the comments below.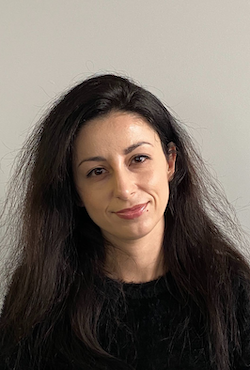 Nadejda Milanova