Are you on the lookout for a good GDPR plugin? We can't blame you. Ever since the EU passed the General Data Protection Regulation, a lot of website owners have been on edge, constantly looking for better ways to comply.
Today we'll share with you our top picks for the best GDPR plugins out there so that you can continue your online business without worries.
Note: Due to the very dynamic nature of the WP platform, there is no plugin which can offer 100% legal compliance. It's wise to consult an attorney and determine whether you are in compliance with all laws for your industry.
What is GDPR?
As of May 2018, the EU passed the new privacy regulation which affects all websites around the globe. Mainly known as GDPR, the General Data Protection Regulation has over 200 pages and can get any website owner into trouble if they are not careful.
If you are outside the EU, and if your website traffic comes from the EU, then you fall under this regulation. Bear in mind that if you fail to comply, the fines are massive – you could be charged 4% of your earnings, or 20 million euros, whichever is the grater in the individual case.
The most common issue for any site owner is the consent. As per the GDPR, you need to obtain explicit consent from EU citizens prior to collection or processing their data. This opens up a huge problem since most business owners use Google Analytics to track their visitors' behavior, IP addresses, personal data, cookies. If you don't have said content, you are not allowed to share this information with any Advertising account (Google Adwords). If you do so, you will be fined.
So how to get this consent from your visitors. The answer is plugins.
Here are our top choices for GDPR plugins for WordPress.
MonsterInsights
The most popular Analytics is now GDPR compliant. It has the option to automatically anonymize or disable the tracking of personal data. If you choose to continue tracking data, you can simply enable a consent box with the help of plugin integrations unlocked with the MonsterInsights EU compliance addon.
When the box is enabled, the plugins waits until the user provides their consent to start loading the Analytics script.
MonsterInsights gives users easy ways to opt-out of tracking as well, if they choose to.
WPForms
One of the best contact form plugins is also one of the best WP GDPR plugins. With just one click you can stop all cookies and geo-location tracking on your forms.
Additionally, there is the option to stop the collection and storage of IP addresses and User Agent details for form entries.
You can also see the form field option which allows you to add a GDPR Agreement field and easily add the consent checkbox in your forms. This can be very useful if you are using this data to send out email marketing campaigns.
Another bonus is a filter to add non-input fields to your form notification emails.
Cookie Notice
Entirely free, Cookie Notice provides the option to create a customizable message for your users, advising them you are using cookies on your site.
Also, it allows users to option in or out of viewing your website. You can add a redirection link on the notice, which gives users further information about your privacy policies and cookies.
Cookie Notice can integrate with MontsterInsights, so we recommend to use them together.
Delete Me
Users can come in, but they can't get out? That provides a negative impact on your business even if the GDPR was not an issue.
With the Delete Me plugin, users can register an account and delete their profile at will. This gives control in their hands no matter if they wish to stay registered or not.
Since the plugin asks users if they are sure they want to delete their account, it will spare you the issue of visitors accidently deleting their profiles, as it's often the case with one click options.
OptionMonster
This plugin utilizes intelligent targeting features in order to boost conversions, as well as remain GDPR compliant.
With the help of the customizable checkbox in the privacy field, you can direct users to your Privacy Policy, or ask for their consent.
If there is still an issue even after taking all measures, OptionMonster gives you the option to fill out a form and contact them.
Shared Counts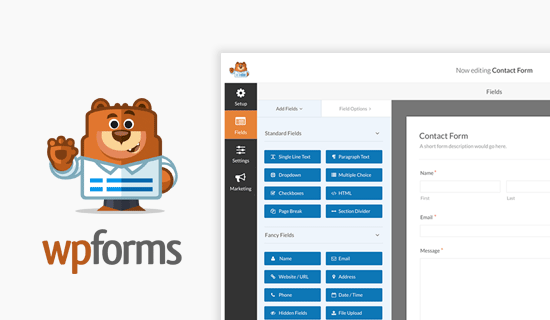 Shared Counts is different than your average plugin. Static share buttons are loaded, and in the same time displaying share counts, while cookies are enabled after user provide consent.
It's also very customizable and developer friendly.
WP GDPR Compliance
If you are using WordPress, WooCommerce, or Contact Form 7, then WP GDPR is a must. After you install it, the plugin will automatically add a GDPR consent checkbox to the designated sections on your website.
The plugin allows users to ask for their data, stored in your database (after consent), with the help of a special data request page. After making their request, users are given temporary access to their data, from where they can make the decision to store it or delete it.
Conclusion
Even though the GDPR significantly increases requirements for all websites, their implementation does not have to be difficult. The listed examples above make this process quick and easy.
Nadejda Milanova