Having a clean and responsive WordPress website is obviously a huge priority nowadays and while working on that user-friendly, optimized website we're still trying to jazz up things a little bit and make our site a bit more distinguishable among billions of other sites.

No worries - we have you covered! in the next few paragraphs, we'll review some plugins that will help you add that special spice to your website in a matter of minutes!
Before we proceed with the list, however, it is good to mention that while using animations, pop-ups and all sort of additional elements on your site might help to create a very cool look, you shouldn't overdo it. Strive to select carefully your plugins as having too much of them on your WordPress site can cause issues with your speed and optimization.
Also, if you are interested in further improving your site, don't miss the chance to read our article on simple, but effective tips to improve your WordPress.
Animations
Slider Hero with Animation, Video Background & Intro Maker - Although we placed it in the animations category this plugin is like an all-in-one kind of tool, as it gives you so much more than simple animations. The official documentation describes it as a 'Responsive header Hero Slider plugin and Dynamic Website Intro Advert maker with Youtube Video background and animated background effects for hero banners, hero sliders and Landing pages.'
The general opinion of WordPress users is that this plugin works pretty great. It uses CSS3 and JS for its awesome build-in animations, and effects that you can add to your website.
It's also well-optimized, receives regular updates and also has a premium version with a bigger bundle of animated elements and more options for site intros and video backgrounds.
Animated Blocks- This plugin was created especially for all the Gutenberg lovers. After WordPress got its new editor, the backlash was considerable, with some users pointing out lack of features and inconvenient interface.
Of course, this plugin cannot make Gutenberg more convenient and user-friendly, but it can give it that little bit of jazz that can turn every Gutenberg block into an animated object using the built-in animations within the plugin.
There are 73 cross-browser optimized CSS3 animations included as well as the ability to add your own if you would like. You also have full control on the threshold, animation delay and more directly from the Gutenberg editor.
Animate It- This is a plugin much like the Animated Blocks one, however, it is not limited to Gutenberg only, but works great with the Classic editor as well and has more than 50 simple animations you can use for your content. They are also CSS3 animations that can be added to individual elements.
CSS3 Rotating words - This animation plugin is for one specific function - to rotate a list of words in a randomized matter.
It can be used on a portfolio where a person or company is listing their skills in one sentence such as 'We have: [skill]' and [skill] can be changed using CSS3 animations to go through the list of skills or qualities the person or company would like to present. The plugin is regularly updated and well optimized.
Interactive 3D FlipBook - Just like the Rotating words plugin this is a plugin with one specific function and in its case, that function is to convert PDF files, images and HTML into digital flipbooks to add that 'classic book' feeling you might want to use on your website for catalogues, portfolio items and similar.
The plugin receive regular updates and it definitely creates a cool effect, but it is a bit on the slower side, so use with caution and consider the downside of it.
Pop-ups
Hustle - This plugin is marketed as a marketing tool and is officially described as 'Marketing plugin for building a mailing list, targeted marketing, lead generation, building a social following, improving conversions, and growing your business.'
What Hustle does is providing you with the ability to create pop-up content, having full support for all popular social media and customizable newsletter options.
The plugin also has a couple of widgets in order to add this popping element to any part of your site, supports Gutenberg and is very well optimized for speed as well as has a premium version that gives you, even more features you could use.
Popup Builder- As the name of the plugin suggests, this is a pop-up builder and you can use it to add interactive content such as images, custom HTML, Facebook, newsletter sign up form and even shortcodes from other plugins, as a pop-up content.
The plugin has also official support for some 3-rd party popular plugins such as - Contact form 7, Ninja Forms, Gravity Forms, TablePress, WP Google maps and more. The plugin also has a premium version that has even more options and supported types of pop-ups, it regularly gets updated and it's quite well optimized.
Popup anything on a click - This modal pop-up plugin allows you to add a popping content after the user clicks on a certain link, image or a button.
There aren't as many options as other some plugins have, but its premium version adds quite more functions you may find useful when it comes to creating a pop-up.
Floating elements
Float menu- This plugin adds the floating menu function to your site. As the creators describe it 'The extension allows users to get access to the functions of the panel regardless of its position on the resource. The menu moves along with the scrolling of the page and always remains in visibility.'
You can choose from two positions to place the floating menu, use Font Awesome 5 icons as well as change the colour of each icon. The plugin is compatible with most themes and quite well optimized.
Social media flying icons- This plugin add your social media icons as a floating bar to your site which can use one of the built-in 'flying in' animations as well as 30 icon themes to choose from and you are not limited to just the most popular social media icons, you can choose from the creators additional library and add those to your site at any time.
There are many ways to add your special touch to your website and there are even more plugins out there that can achieve the desired effect for your specific website. If you are having doubts or have any questions, give us a shout and we would love to advise you on the best plugin for you!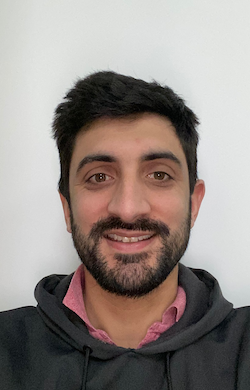 Seb de Lemos